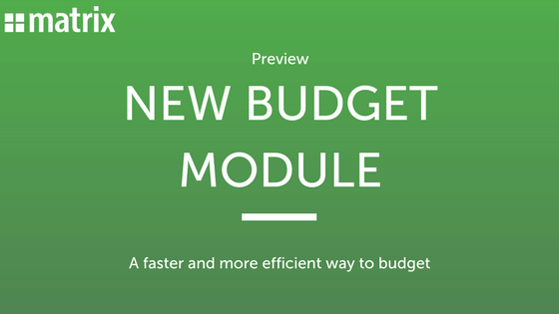 Budget season is upon us! While budgeting is often a complex, cumbersome and an exhausting experience, we have done our research to build an improved budgeting module.
Matrix Solutions is all about improving efficiencies and using technology to streamline your workflow. With the new budgeting module, your team will spend less time managing a budget and more time selling advertising.
After talking with media sales teams and Matrix clients, we built a brand new budgeting module to solve unique pain points and budgeting woes. What we've developed is a magnificent improvement to the budgeting experience. Some may say it makes budgeting somewhat enjoyable...
The budgeting module is launching in September with new enhancements like the option to automatically fill out a budget, greater flexibility in how you budget, and tweaks to who can access and edit the budget.
Use Last Year's Forecast to Autofill This Year's Budget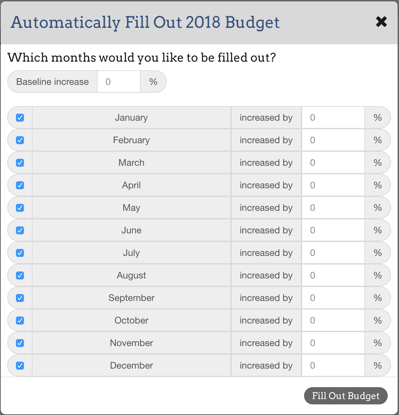 Already have a solid forecast from last year? Know you want to increase the budget by 3% each month from last year? We've accounted for those straightforward budgets by providing the tools to automatically fill out a new budget based on a previous year's forecast.
With a few clicks, you can import last year's forecast, make percentage based tweaks month-by-month, or go for a single baseline increase. In the future, you'll be able to use last year's budget to inform this year's budget!
Budget by What's Important to You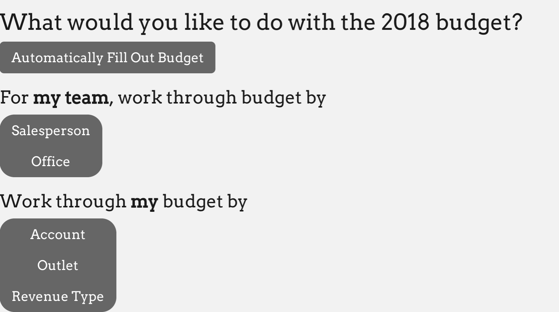 Some budget by account, others budget on an outlet basis, and then there are those that budget by revenue type or category. There are many ways to organize a budget.
To account for diverse needs, we built a budgeting wizard that guides you through a budget by account, outlet or revenue type. By focusing on a single entity you can build a coherent and focused budget.
Budget as a Team
As sales teams work more collaboratively to sell across channels, that collaboration also extends to budgeting. We built a couple of nifty features to encourage teamwork to make inputting a comprehensive budget a breeze. We also built features to lock the budget and prevent changes for those that don't want anyone else to edit the budget.
Some of the new tools include:
Locking the budget for a portion of the year.

Work through a team budget by individuals or office.
The new budget module will launch for users on September 9th, 2017. Reach out to your success manager with any questions and or register for an open learning sessions to walk you through the new budget experience.
Frequently Asked Questions About the New Budgeting Module
How are budgets different?
We made a myriad of improvements to the budgeting module. This includes everything from the look and feel to how you interact with budgets. Our budgeting walkthrough will guide you through the process to make sure your budget is complete.
Do I need to use Excel or a spreadsheet?
Nope! You can budget right inside the platform.
What can I budget by?
Our walkthrough will walk you through your budget by account, outlet, revenue type, or salesperson.
Can I lock a portion of the budget?
You are able to lock a portion of your budget, perfect if you need to adjust budgets throughout the year.
Can I budget nationally and on a local level?
Yes, there are tools to manage a budget on a national level and with local outlets.