It has only been a month, and yet we have an action packed eNewsletter for you with lots of news updates and events to share!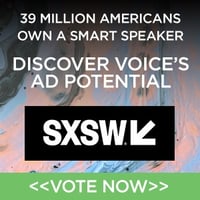 But before we get to the latest news, there is still ONE day to vote for our SXSW panel: The Power of Words: Talking About Voice's Ad Potential. We would love your vote here – to be able to delve into how Alexa's new gig could serve as an advertising power player!
Brands are already eyeing voice's unprecedented channel abilities, but media companies should recognize its impressionable power and supply original voice channels to the homes of their audiences – a move that would exponentially monetize inventory.
---
In the News
Matrix Solutions and Imagine Communications to Demonstrate End-to-End Ad Sales Workflow at IBC2018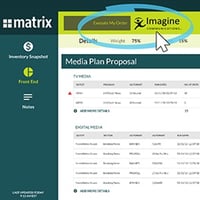 This just in! Companies collaborate to optimize media ad sales by uniting front and back-office workflows.
Matrix Solutions and Imagine Communications will demonstrate a tightly integrated, end-to-end ad sales workflow at IBC2018 (14-18 September 2018, Amsterdam) on Imagine's stand at the Amtrium, #4.A01. By uniting their market-leading front and back-office advertising solutions, the two companies will showcase a seamless workflow that enables media organizations to optimize ad sales.
Interview with Mark Gorman, CEO, Matrix Solutions
Sudipto Ghosh, of MartechSeries, reached out to our CEO, Mark Gorman for exclusive interview about his journey into technology and vision for the future. Sudipto asked, Mark answered.
Here is excerpt of the interview (or jump to read the full story in MarTechSeries now).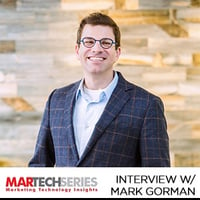 Q: How do you prepare for an AI-centric world as a business leader?
A: We seek to take advantage of this next stage of analytics by offering multiple opportunities to enhance the analytical experiences of our clients. Today, we are working on advanced customer segmentation, with a base that will be customized per customer install. On that backbone, we seek to start with forecasting and customer retention analytics. From there, we seek to enhance intelligence across the media space to understand pricing, yield, inventory and product optimization. Our mission revolves around helping our clients sell ad inventory as effectively and efficiently as possible and making that as seamless and profitable as possible. Matrix has gone from reporting into BI and now seeks to evolve into AI/ML.
Q: What are your predictions on the most impactful disruptions in MarTech transformation?
A: Ads.txt will begin to have a meaningful impact for more premium digital publisher and start to erode some of the dominance of Google and Facebook.How do you inspire your people to work with technology?
Q: How do you inspire your people to work with technology?
A: I believe the key to success is a team that inspires each other. Yes, I can show a vision and how I believe we can get there and what we need to do to get there. However, and most importantly, is a team that works well together, trusts each other and jumps in with absolute pleasure when someone needs helps or wants to know more about something. Nothing is more inspiring than a team that wants to succeed and achieve together.
Q: What's the best advice you've ever received?
Well you will just have to read the full story at MarTechSeries to see that one!
The Path to Common Currency Should Come From Technology
By Mark Gorman, published by VideoInk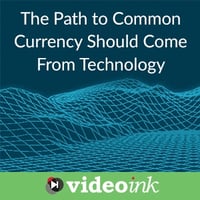 Broadcasting giant NBCUniversal lit a fire under the industry when it unveiled CFlight, a new metric for broadcasters that unifies linear and digital viewing of an ad campaign. Championed by NBCU's Linda Yaccarino, the company's chairman for advertising and client partnerships, the move has been hailed as a gamechanger to account for consumption trends of the 21st Century viewer.
The convergence of digital and over-the-top platforms has disrupted linear viewing and advertising campaigns, the lifeblood of TV, leaving both local and national broadcasters with a fundamental truth that newspapers have already confronted (and are still confronting)—the need for digitization, better measurement, better targeted and a common currency across advertising platforms.
Matrix Solutions Publishes its 2018 Midyear Ad Spend Report, Unveiling New Ad Spend Figures by Platform and Industry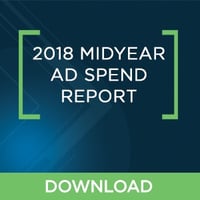 With or Without Politics, Advertising Spend in Broadcast Declines while Growth in Radio Remains Flat in Midyear Update, Digital Broadcast Surges
At the close of the second fiscal quarter in the U.S. and in the ramp up to the 2018 Midterm Elections, a new report shows that the U.S. witnessed a .35 percent year-over-year contraction across broadcast, digital broadcast and radio platforms—demonstrating flat growth.
This figure comes despite the emergence of political advertising spend in primary Democrat and Republican elections, which has seen a 264 percent growth rate. When excluding political ad spend from the findings, broadcast, digital broadcast and radio witnessed an overall 4.90 percent contraction compared to last year at the same time.
The findings come from Matrix Solutions' 2018 Midyear Ad Spend Report, a comprehensive update on the state of the advertising spend ecosystem providing insights derived from the activity of more than 10,000 active users within media ad sales teams from January 2018 to June 2018.
---
Product News
Tip! Are you making the most of the Monarch media ad sales platform? Be sure to tap into our on-demand courses now to learn new tips and techniques, along with best practices. Discover new open learning sessions here, including forecasting your business, adding new accounts, approving leads (for managers), and the prospecting dashboard!
Stay tuned for more product updates in September!
---
Summit Update
Media Ad Sales Summit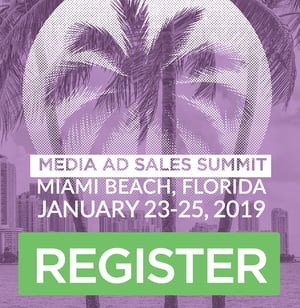 AGENDA: Get the latest agenda for the 2+ day Media Ad Sales Summit event happening January 23-25, 2019 at the Nobu Hotel at Eden Roc in Miami Beach, FL here.
SPEAKERS: Excited to have Brendan Condon, President of AdMore and Jessica Handlian, Head of Advanced TV for LiveRamp sign-on as our newest speakers this week!
FEATURED SESSION: Streamlining TV/Video Transaction Workflow - This panel session will cover legacy systems vs. IP/EDI/API (programmatic/automation) including an inside look at the TIP Initiative and how it will impact media companies moving forward.
SPONSORS: Huge shout out to Videa for signing on as a sponsor for this exclusive media event! We are very excited to have them join us in making this event a win-win for all of us invested in advancing the future of media ad sales. Learn more about sponsorship opportunities here.
REGISTRATION: Early bird rate of $699 is only in effect for one more month (deadline October 1, 2018), so register today! Registration includes two days of impactful sessions, access to industry leaders, networking with peers, and breakfast and lunch both days, as well as welcome and cocktail receptions happening on the spa terrace overlooking the Atlantic Ocean. Here are just a few of the hotel pics to give you a taste!

ICYMI: Official Media Ad Sales Summit announcement here.
If you would like to be kept up-to-date on all Media Ad Sales Summit updates, you can subscribe here.
---
Upcoming Events
SMTE | Nashville, TN

September 13-15, 2018
The NAB Small Market Television Exchange (SMTE) is the industry's only national conference designed exclusively for small market groups and stations in DMAs 76+. At the event, we will be focused on sharing sales management strategies, success stories that will help you grow your business, and creative sales promotion ideas that will elevate your bottom line. Catch us in booth #13 to say hello and see what's new! Look forward to seeing you there!
IBC2018 | RAI Amsterdam

September 14-18, 2018
This year we will be partnering with Imagine Communications in their pavilion (Stand A.401) at the IBC2018 show. We will be sharing the latest in Media Ad Sales technology, as well as what's on the horizon for Matrix developments. IBC is the world's most influential media, entertainment and technology show. Six leading international bodies are the partners behind IBC, representing both exhibitors and visitors. If you will be at IBC, we would love to see you there, e-mail us to set a time here.
Radio Show | Orlando, FL

September 25-28, 2018
Get ready to think big at the 2018 Radio Show. Featuring hands-on sessions, networking, and industry innovation. Join us in booth # 9 to see what's new or schedule a time to meet with us here.
TVB Forward | New York City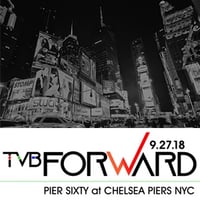 September 27, 2018
Excited to be heading back as a sponsor to the TVB Forward Conference in New York City. Forward '18 takes a c-suite look at local broadcast TV through the lens of revenue generation. Join 550+ executives from 60+ broadcast groups and the leading media agencies as they explore the economic, political, technological and viewer/consumer challenges and opportunities for local TV, across all screens, with the industry's top thought leaders. If you will be at TVB and able to meet, give us a shout.
To see more upcoming events, click here.
Until next time, Happy Selling!