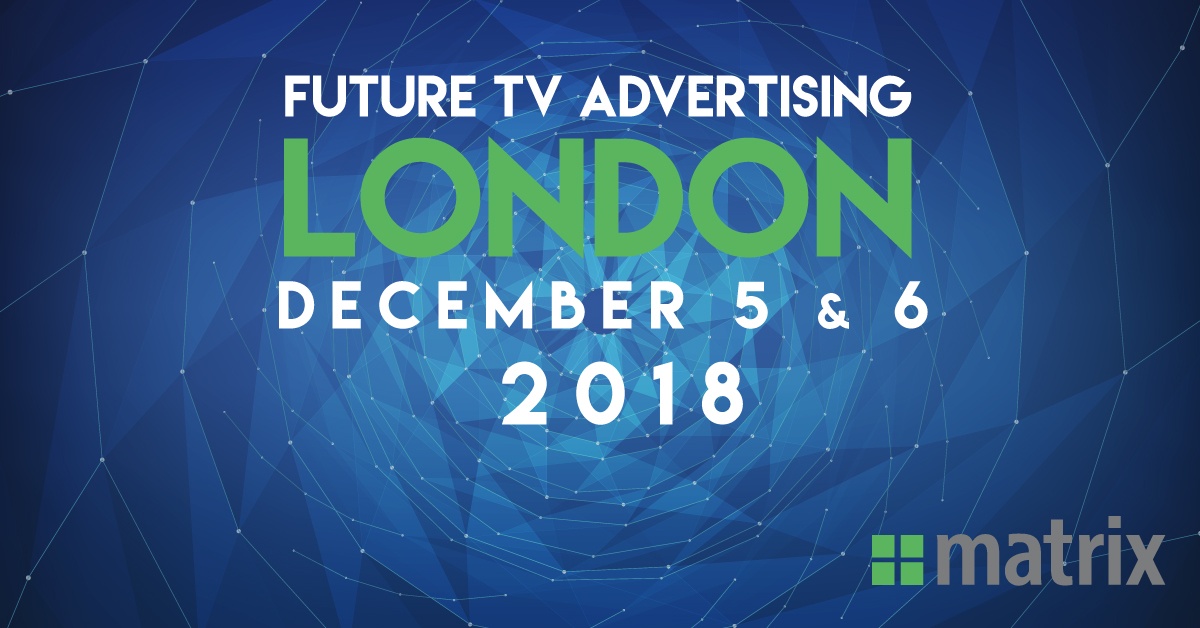 Next week our CEO, Mark Gorman, is on tap to speak at the Future TV Advertising Forum in London. Mark will be a part of the Proving audiences, demonstrating business outcomes, guaranteeing outcomes panel which is set for Wednesday December 5, 2019 at 4:50 PM in Hall 1.
Proving Audiences and Outcomes will address 'TV as a platform' with the scale to compete with Google and Facebook, full-funnel attribution that proves brand health impact before sales confirm it, and audience uplift from multiscreen measurement. You will also hear about the data, metrics and outcomes that matter. More specifically, the panel dedicated to proving, demonstrating and guaranteeing outcomes will discuss:
More TV companies offer 'DIY' metrics and measurement solutions to show cross-platform engagement – how useful is this to advertisers?
Any unique benefits of ACR when tracking viewership and post-viewing actions; What weaknesses compared to operator STB data?
What must we do to achieve a holistic view of forecasting, sales, reporting and potential campaign optimizations across all screens?
What are the priority 'business' outcomes we need to attribute to TV: incremental web traffic, online conversions, store visits…
As attribution improves, will we still need media metrics like GRP; Can broadcaster outcome guarantees become mainstream?
For more information on the Future TV Advertising Forum, click here.