In this eNews we are excited to share the latest Digital Content NewFronts Sentiment Forecast, as well as a recap on coverage stemming from the report. Additionally catch up on the latest 'In the News' with two articles from our CEO Mark Gorman talking 'Automating the Buy of Local Spot' and 'Paving the Way to Common Currency'.
A special shout out to Cadent for renewing their Matrix Solutions' contract - we are excited to have them staying on as a valued client.
And if you will be at MFM, let's connect!
---
In the News
Ahead of Digital NewFronts, YouTube and Hulu Reign Supreme; Most Publishers Face Major Disconnect with Audiences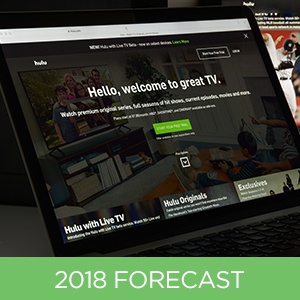 New Forecast from Matrix Solutions Reveals Americans Aren't Excited About Video Content from the Majority of Companies Presenting at NewFronts.
Ahead of the Interactive Advertising Bureau's Digital NewFronts, the premiere event to showcase the latest in original digital video programming, research reveals that more than half (57%) of Americans who have watched original digital content in the last year are most excited for content from YouTube, trailed by Hulu, which garnered excitement around its original video content from nearly a third (32%) of Americans. In contrast, the company that fewest respondents are excited about is magazine publisher Conde Nast (2%).
The findings are according to the 2018 Digital NewFronts Sentiment Forecast from Matrix Solutions, the only global ad sales platform built for media, which commissioned YouGov to poll the views of a representative sample of 1,319 American adults online. Read full news release and request report here>>
The report seeded additional NewFronts coverage found in the following article: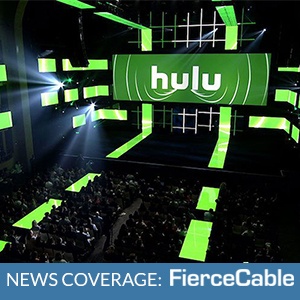 FierceCable: Apart from Hulu and YouTube, companies struggle to generate interest in digital content
The Drum: The New York Times adds Slate vet Amanda McCartney to drive audio, podcast ad revenue
MediaPost: NewFronts Streamlined, But Video Remains Front And Center
Mobile Marketer: YouTube narrows gap with TV via new ad sales strategies
The Drum: Brand safety, Twitter's tie up & living-rooms of the future: key takeaways from the opening day of Digital Content NewFronts
Digital Content Next: Trends at the NewFronts: brand safety, metrics, big media 'coopetition' with platforms
Common Currency to Pave the Way for Cross-Screen Sales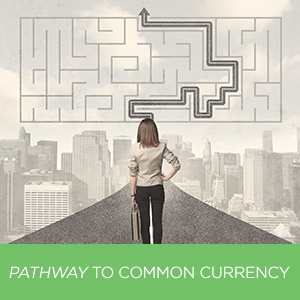 Common currency and measurement has proven key to buying and selling cross-screen advertising campaigns. This fundamental shift will afford advertisers the ability to focus more on finding the right audience and less on deciphering how to slice and dice their ad spend across platforms. Essential to deploying a common currency is the ability to unify data sources to produce a comprehensive view of not only inventory available and sold, but of audience measurement.
Last week NBCU announced CFlight, a new metric that unifies linear TV and digital viewing of ad campaigns. The metric, a compilation of multiple measurement sources, such as Nielsen, ComScore, Moat, etc. will serve as baseline for buying and measuring integrated advertising campaigns moving forward. NBCU's hope is that other media companies will embrace CFlight as well, establishing it as an industry-wide standard. The measurement sources supporting CFlight are non-proprietary and available to all. Read more>>
Automating the Buy of Local Spot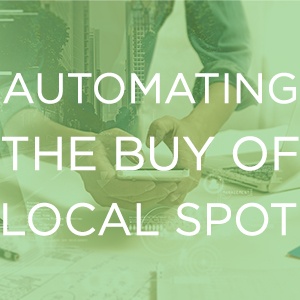 Comprised of a ridiculous number of steps, buying local spots proves a giant pain for both agencies and brands. Buyers are tasked with going to each station with different pricing and structures only to determine the inventory may not be available. This less-than-desirable workflow is inefficient, consuming an abundance of resources and allowing space for errors to occur. Local spots are a lifeblood to the advertising ecosystem and automating the buy would significantly advance the workflow for both buyers and sellers. For example, if inventory could easily be filtered it would provide a holistic view of what is available within seconds.
For buyers, they would be afforded the ability to capitalize on better time and placement by immediately taking action. Additionally, the visibility to local metrics would equip them with greater accuracy to reach a more targeted, exact audience.
For sellers, they would be able to meet a demand much more effectively, generating a higher rate. They would also benefit from increased savings because of a more efficient workflow that reduces manual intervention and enhances transparency for all.
Technology and standards are currently serving as the catalysts to make automation of the local spot buy happen, while simultaneously creating the obstacles holding us back as an industry. Read more>>
---
Upcoming Events

MFM's Media Finance Focus
May 21-23, 2018
Arlington, VA
Our team is headed to Arlington for MFM's annual conference. Excited to share the latest Monarch innovations, please be sure to let us know if you can meet. Schedule a time here. We will be in booth #30 at the event.
Look forward to seeing you there!
---
Monarch News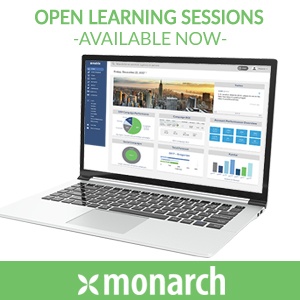 In our recent Monarch Delivers ROI Report, we shared the following insights:
Once a company has invested in a new technology, properly adopting that technology from the top down is key. Companies whom are committed to proper adoption of technology (and seeing it through fully) may achieve 400%+ higher return on tech investment."
Our success management team is fully committed to ensuring you are making the most of your Matrix solution - committed to communicating new product functionality as it becomes available and routinely reviewing the account's best practices, activities, and processes to ensure all facets of the workflow are optimized. Additionally, did you know our success management team offers up weekly open learning sessions enabling your team to get more from your technology investment. If you have a question or need more, contact your success manager today or e-mail: success@matrixformedia.com.
Up Next? Monarch goes International!
We will soon be rolling out localized language and currency available within Monarch. Stay tuned for more updates as they become available.
---
Until next time, Happy Selling!