Mark Gorman, CEO Matrix Solutions, shares his insights with MediaPost for what 2019 has in store for Video Advertising and Streaming Video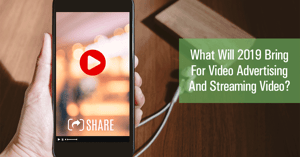 With 2018 in the rear view mirror, Video Insider decided to reach out to some of the smartest people in video advertising to try to figure out what this year will bring for the business.

Digital and streaming video continues to accelerate at a rapid pace, both in terms of consumer adoption, advertiser adoption, and technological change.

If the news that has already trickled out of the Consumer Electronics Show in Las Vegas is any indication, 2019 is already poised to be a big one for the world of video.