New hires will help lead the company's product development and implementation efforts, as well as position their service and success teams for continued growth
Matrix, the only global ad sales platform built for media, has announced significant expansion of their leadership team, positioning the company to accelerate its growth strategy which includes deployment of its new Sales Gateway, Admiral, and significant expansion of the Monarch Suite, the multi-media and enterprise-level revenue management solution. Media industry veterans, Rob Kohn and Gabriella DiMaggio have joined the company in new roles as Chief Product Officer and Director of Program Management, respectively, while Evan O'Toole has joined Matrix as VP, Success and Service. These three individuals bring knowledge and expertise to the Company's ever-growing team of smart, talented, and driven individuals.
These additions to the leadership team will be pivotal for both bringing Admiral to market and extending the Monarch Product Suite to include Network, Digital and Platform while also continuing to deliver an elevated level of customer success, across all media sectors. Admiral will be developed and released in several phases. The first phase will comprise of a proposal workflow for traditional linear to be released during Q4 of 2022, with the initial end-to-end experience from buyer demand through order fulfillment for traditional linear, digital and OTT to be delivered by end of Q2 2023. Monarch Network will be GA in Q3, 2022.
Rob Kohn, CPO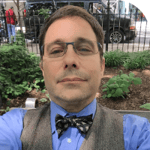 Rob Kohn brings with him over 35 years of development and product experience in the media industry. Leveraging his expertise in designing and building enterprise-level systems for agencies, workflow systems for content providers, and media measurement systems, Rob will lead the team efforts in bringing the Monarch Suite to market. Prior to joining Matrix, Rob worked in companies which, over the years, have become Mediaocean, Imagine Communications, Tivo, and Comscore. He most recently was with Hudson MX where he designed their buying workflow and bill/pay systems.
Gabriella DiMaggio, Director, Program Management of Matrix Sales Gateway (Admiral)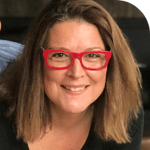 With over fifteen years of both technology and operational role experience in the media industry, Gabriella DiMaggio joins Matrix Solutions as Director, Program Management for Admiral. In this role, Gabriella will serve as a champion for bringing the new gateway product to fruition and a liaison between all partners invested in Admiral, including CoxReps, Gray Television, Hearst Television, and Graham Media. Prior to joining Matrix, she served as the VP of Services at Xandr, leading a Program Management team at HBO. She has also previously held roles at Bloomberg, Viacom, and MTV Networks.
Evan O'Toole, VP, Service and Success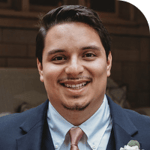 Joining the team as VP, Service and Success, Evan O'Toole will lead the company's service and success teams, ensuring usage optimization and customer satisfaction, while simultaneously helping expand the team and its services as the company and its suite of products continue to grow. Before joining the Matrix team, Evan was with Wayfair.com, Ticketmaster, The Princeton Review/Tutor.com, and most recently, Hudson MX.
"We are ecstatic to be expanding our team and expertise, all while continuing to build a suite of product solutions that will not only support the media ad sales transformation, but accelerate its growth and, ultimately, simplify the way we buy and sell advertising," shared Mark Gorman, CEO, Matrix. "We have maintained a keen focus on helping our clients to compete and succeed, no matter what media industry segment they sell."
For more on Matrix visit matrixformedia.com.
About Matrix Solutions
Matrix Solutions is a forward-thinking technology company that empowers the media ad sales world with intelligence, technology, and expertise. It provides the technology back bone for the end-to-end workflow for sales organizations, transacting in the media marketplace. Its flagship solution, Monarch, is the only global ad sales platform built specifically for media, delivering the CRM and business intelligence necessary to optimize inventory, while the Matrix Sales Gateway, serving as a sell-side dedicated platform allows for the ingestion and dissemination of data from all providers in the ecosystem that participate in the negotiation and execution process. Matrix manages more than $13 billion annually in media ad revenue, has over 10K users, maintains over 95% renewal rate, and has founded the annual Media Ad Sales Summit and Media Ad Sales Council (MASC) – both of which bring together industry leaders to advance the future of media ad sales. For more information, please visit matrixformedia.com.