Kapsch will help accelerate the company's global growth strategy, applying her leadership and media technology expertise to align the company's product development efforts and deliver their next generation solutions portfolio to existing and new markets.
PITTSBURGH, Penn. June 22, 2021 —Matrix, the only global ad sales platform built for media, has announced the addition of industry-veteran Julie Kapsch as COO to their organization. Bringing with her over twenty years of media technology expertise, Kapsch will be instrumental in helping execute the company's global growth strategy, expanding their solutions portfolio into existing and new market verticals, and helping accelerate the delivery of their Matrix Sales Gateway to market. The Gateway, currently in development, is an advanced portal that allows for the ingestion and dissemination of data from all providers in the sales ecosystem participating in the negotiation and execution process.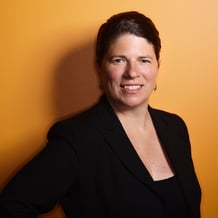 Having most recently served as SVP, Global Services for Xandr, she was responsible for running a global function serving the media sell side marketplace clients and partners. Kapsch will be able to apply her extensive knowledge and expertise of both the buy and sell sides to her role. Additionally, her proven track record for success in modernizing systems and workflows, combined with her leadership acumen, will prove valuable in both aligning and tightening team development efforts in a cohesive and progressive manner to get results.
"I'm very excited to have joined the Matrix Solutions team and am eager to hit the ground running as these are very exciting times in our industry, where true evolution and advancement are on the horizon, and some would say within reach," commented Kapsch. "I look forward to helping Matrix make a direct and positive impact in reducing the friction in the media marketplace."
Prior to joining Matrix and her time at Xandr, Kapsch was SVP, Professional Services for the ad sales provider, Invision, helping them develop a world-class consulting organization and evolving their service offerings for large-scale media clients. Prior to that, she was Multimedia CTO for Bloomberg LP's diverse media properties, leading a team of 120 engineering and IT professionals. In her over two decades in the media industry, Kapsch has also served as Vice President, Strategic Services for CBS, Inc., as well as Vice President, Information Technology Services for Viacom, Inc.
"Our company is poised for accelerated growth with several key initiatives, including our next generation solutions currently in development," shared Mark Gorman, CEO, Matrix. "I am looking forward to leveraging Julie's insights and leadership, along with her media technology expertise, to significantly help us navigate and capitalize on the next phase of growth in our corporate strategy."
For more on Matrix visit matrixformedia.com.
About Matrix Solutions
Matrix Solutions makes media happen by helping media companies to better monetize their content. Its flagship product, Monarch, is the only global ad sales platform built for media – transforming chaotic data into actionable sales information that delivers the insights necessary for prospecting, managing, evaluating, and closing business. The company manages more than $13 billion in media ad revenue, offering its best-in-class analytics, sales intelligence, media-specific CRM, and sales tools to more than 10,000 media sellers so they can more efficiently manage their workflow. For more information, please visit matrixformedia.com.