Considerable disruption is happening in the media industry both domestically and internationally; from mergers and acquisitions to changes in content creation and distribution through to demand, supply and finally the monetization of inventory! To be successful, media ad sellers must be consultative, knowing not-only the linear and spot workflow but the digital, OTT, and automated processes as well – i.e. how do I get my brands, agencies and advertisers to buy my inventory easily while making changes to campaigns in-flight and delivering the post-sale attributes seamlessly?
And what is tremendously exciting amid these challenges and disturbances, is the companies prepared to thrive amongst chaos that will drive the future.
The Matrix Solutions' team has been on the move and whether it was at the NAB Show in Vegas, the LMA Digital Revenue Summit in Chicago, or part of a recent tour of leading media companies in Europe – everyone is asking for the same thing: an end-to-end solution that elevates accurate data at the appropriate time to both the seller and buyer, providing advertiser and agency workflows within one tool! What is even cooler… is Matrix Solutions' media-specific ad platform, Monarch is just that!
Matrix Solutions' CEO, Mark Gorman recently announced the company's product roadmap, commenting, "By anticipating these developments across the media ecosystem, our Monarch solution will be able to take action on industry demands far ahead of our competitors—ensuring that Matrix customers can pursue and manage key opportunities in real-time and without waiting for the technologies they rely on to play catch-up. As part of our commitment to remaining on the frontline of innovations in our industry, it is our plan to have the fully-refreshed solution ready by the end of this year for our partners."
A highly intuitive software built using the latest modern technologies and featuring an open architecture, Monarch is refreshing to say the least in an industry shaped by legacy systems. It allows for all data in the media sales ecosystem to flow continuously throughout its open APIs delivering users the aggregated results of that data (cleansed and normalized). Additionally, it provides robust media reports and out-of-the-box analytics.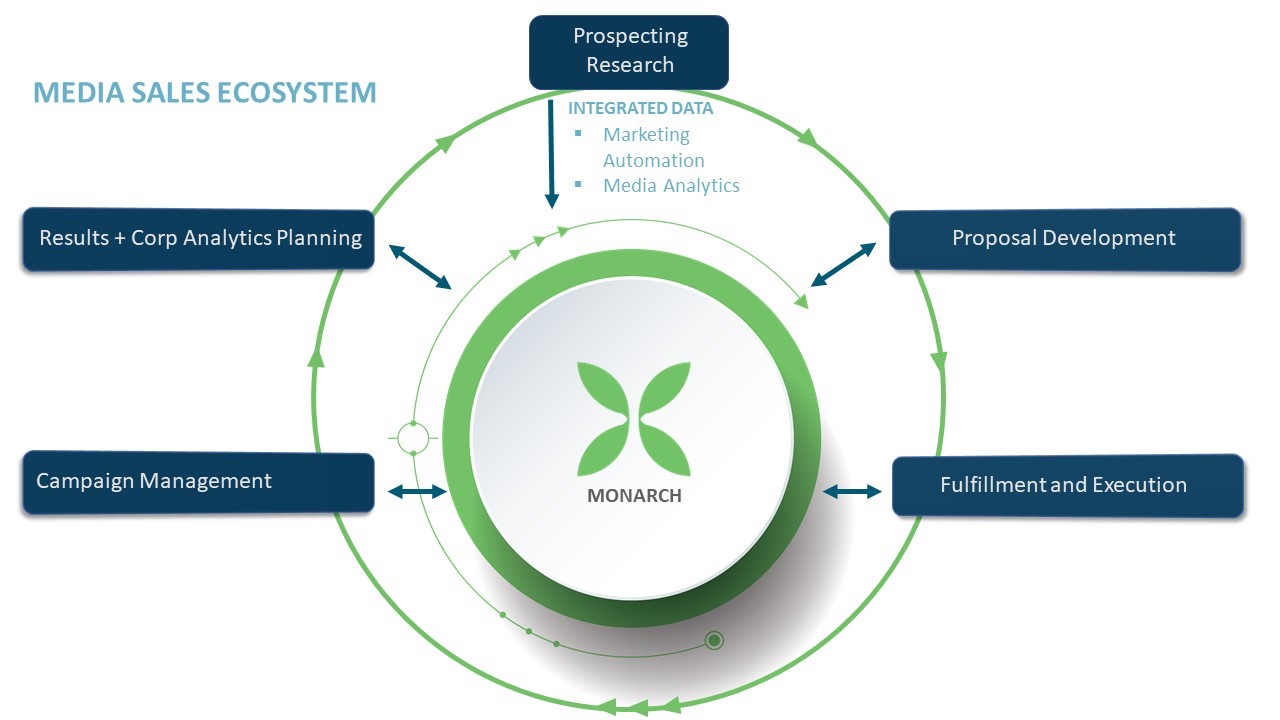 To stay competitive and ahead of the curve among a sea of media disruption, users can find solace in a solution that steadily navigates the course of action necessary to optimize media advertising dollars.