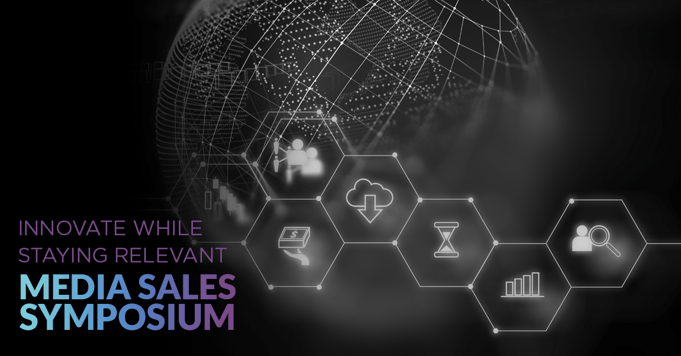 Last week, Matrix Solutions hosted the second annual Media Sales Symposium in San Francisco. This Symposium proved a niche gathering of industry leaders, speakers, and professionals who all shared an enthusiasm for advancing the future of media ad sales. The Symposium covered an array of topics including:
Implementing new revenue streams, such as voice and bots
Moving linear TV advertising to programmatic
Adopting a common currency, how and when will linear move to impressions based selling
Addressable TV advertising
Building a 2020 media sales organization
Hearing first-hand multiplatform advertising campaign success stories directly from AEs
These topics all impact the greater media industry at large, yet for those at the Symposium it was an opportunity to hear candid conversations articulating strategies, technologies, and workflows that are helping shape the future of media ad sales today.
We all can agree, the business of media has significantly morphed from what it once was, and it will never be the same. Long gone are the days of the traditional :30 second spot, buying based on getting the most eyeballs, or closing a sale while sipping martinis somewhere between 5th and Madison. Ok, the last one has been gone for a while, but you catch my drift. Although there was no crystal ball to be found at the Symposium, there were significant insights to be gained from what was being discussed. Hearing broadcasters, publishers, agencies, and technology vendors share their concerns and visions amongst friends was invigorating and I feel confident that the conversations will positively impact media ad sales moving forward.
During the opening remarks of the Media Sales Symposium I shared a few advertising spend statistics that we were able to glean from looking at the $11+ billion ad dollars managed by over 10,000 active Matrix Solutions' users. Excluding political, ad spend from 2016 to 2017 remained mostly flat, down a mere -1.96%. Amongst the platforms that comprise the data, broadcast dollars decreased (-2.9%), radio (-1.21%), and digital increased (10.16%). Given the near flat year over year overall, what does stand out to me is the shift in the allocation of the ad dollars. Acknowledging this shift and what ad categories saw growth in spend helped set the stage for this year's Symposium.
Innovation is the name of the game. Whether we were talking about technology, sales teams, or a specific ad platform – what was paramount was how we are all innovating for the future. And yet I did hear from one attendee, that the real question is 'How do we innovate, while staying relevant.' We are seeing the beginnings of the convergence of currency between linear and non-linear. The idea that the selling of a gender and age spot, will become more impressions based and spot sales will eventually go away. Yet, the changes that are occurring are not just focused on linear. As brands and agencies demand more transparency in knowing what they are in fact buying and digital publishers realize that selling all their inventory programmatically may not be the best in revenue and ad effectiveness, we may also soon see some shifts in non-linear buying and selling behavior. How does one innovate for the future, capitalize on new or more revenue opportunities while maintaining business as usual, i.e. sustain operational costs while funding new revenue platforms, technologies, workflows, and processes? This is especially true, as no standards have been set. Data and transparency certainly stood out over the two-day Symposium as key underlying themes for advancing media ad sales.
We get it and are all working to provide the solutions, but what's more is that we do it together. Not any one of us can do it alone. Getting to the future of media ad sales quicker relies on integrating technologies, collaborating, executing against shared goals for the future, and providing solutions that deliver tangible value. A few insights from the Symposium that echoed these sentiments:
"We are building a bridge and getting broadcast and digital much closer." – Tiffany Lee, Senior Director Inventory Partnerships, The Trade Desk – while speaking on the Moving Linear TV to Programmatic panel.
"As long as we can open our minds and our standards – we will get there. Open the vest and let the other side see what you got." – Archie Gianunzio, VP Sales, Videa – while speaking on the Moving Linear TV to Programmatic panel.
"We are trying to get tools that are a generation better. Automation would be good." - Jonathan Steuer, Chief Research Officer, Omnicom Media Group – while speaking on the How to Drive Local Buys panel.
The Media Sales Symposium reinforced that many of us are already seated at the table and ready to forge ahead with better ways to advance media ad sales. I look forward to seeing the ideas discussed transition to action. Get more insights overheard at the Symposium here.