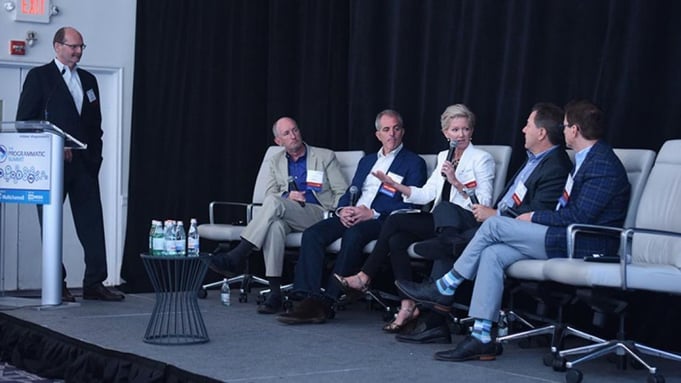 Matrix Solutions' CEO, Mark Gorman, was included in a panel discussion at the Programmatic Summit, held June 13 in New York as part of B&C and Multichannel News' VidWeek, during which participants took a big-picture look at local TV, and how automated advertising could benefit the industry.
"The smaller buyers, the more local buyers … are going to need the help of that local linear broadcaster. That's their hometown," Gorman said. "In that sense, the local folks do have an advantage."
Gorman added that it behooves local broadcasters to integrate automation in a way that allows them to leverage the benefits — giving national advertisers the ability to target viewers, for instance — while maintaining conventional methods that work.
"It's both local people as well as technology," Gorman said. "You can't do this without people."
To read the complete story in Broadcasting & Cable, click here.