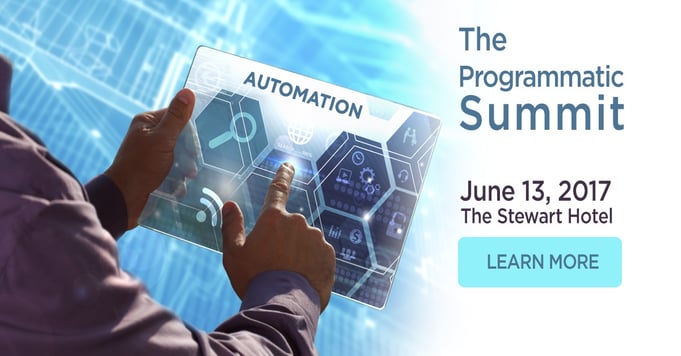 Our CEO, Mark Gorman, is ready to sit down and talk programmatic at Broadcasting and Cable's Programmatic Summit happening June 13th in New York City. The Summit will offer attendees the opportunity to learn and share best practices around the fledgling, tortuous and often-confusing road towards television's programmatic future. The Summit will highlight models, case studies, strategies, and solutions for programmatic TV success, across key functions of the TV/video value chain including: ad planning/buying, ad sales/inventory management, data/audience measurement, creative playout, and the technologies that promise to improve all of them.
Scheduled for just after the TV industry's annual Upfront and digital video Newfront presentations, the Programmatic Summit will offer attendees and sponsors a dynamic, conversational forum – laser-focused on the important practical issues at stake in television's programmatic evolution. In addition to the informative panel conversations and news-worthy keynote presentations there will be a wide range of networking opportunities including breakfast, lunch and Summit-closing cocktails.
Mark will participate on a panel discussing the Local TV and Video Perspective when it comes to Programmatic. As outlined in the agenda: Local TV/video advertising is at a crossroads: While local broadcasters tout unmatched reach and efficiencies in their respective markets, MVPDs of both classic and virtual varieties are beginning to offer the ultimate programmatic advancement – household-level-targeted addressability. Learn how the local TV/video advertising dynamic is changing, and how both stations and network operators are evolving to successfully compete.
Read more about the Programmatic Summit.