Stay up to date on the exciting events at Matrix, while continuing to work from home. We are continuing to develop and advance our product and teams so that, when the time is right for you, we are ready to move your sales team forward! April showers bring May flowers- so keep on reading so that when the flowers bloom, you will still be on your road to success!
---
In the News
Matrix is Here to Help You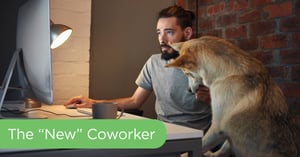 As we continue through the current COVID-19 situation, Matrix is available to support you while you stay safe and healthy, working from home. We have gathered numerous safe distance selling techniques and compiled various resources to help you work smarter, faster, and more efficiently!

Check out these tips, tricks, and tools that we have put together to help you conquer your social distance selling!

Learn the Perfect Tips for You Here>>
---
In The Market
Meet the Q1 Sales Superhero!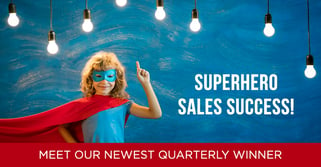 Our first Sales Superhero of 2020 is a Matrix user out of Fresno, CA!
Our Q1 Winner utilized the Matrix List Builder in order to communicate with a larger amount of prospects at once, increasing potential meetings and saving time throughout the process.
Want to see how? Check out the full submission:
See the winning submission here>>
Submit your success stories for a chance to be the Q2 Sales Superhero!
Q2 is now underway and Superhero Sales Success submissions are accepted on a rolling basis. Share yours today to be entered into next quarter's drawing for the chance to join Matrix, industry professionals, and other Sales Superheroes at the 2021 Media Ad Sales Summit, have your success story featured front and center, and get a $250 gift card! We will accept your Q2 sales success stories from now through June 30, 2020- and don't forget, you can submit as many as you wish!
Submit your Success Stories Here >>
Matrix Means Media Podcast!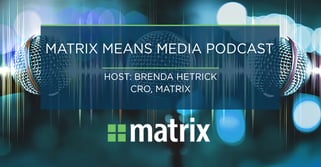 In case you missed it, Brenda Hetrick, CRO of Matrix has begun a new and exciting podcast series where she shares an insider viewpoint on how process, technology, and consumer behavior are propelling the automation evolution of ad buying and selling. Listen in as Brenda interviews key industry leaders that are not only deep in the trenches of the evolution, but integral and influential to driving it forward in the Matrix Means Media podcast.
Learn More About This New Podcast Series Here>>
Check out the latest episode!
EPISODE 2: GUEST JAY STEVENS, HUDSON MX
In this podcast Brenda, along with Matrix's CTO, Adam Gotlieb, interview Hudson MX's Jay Stevens to discuss TIP Compliance and automating the ad buy / sell process at all levels and across all platforms. Furthermore, the group talks to how technology is evolving to advance the way we do business.
---
Inside Matrix
Succeed with the Matrix Kiosk
Look for the icon in the bottom right corner of your screen for instant access to the Matrix Kiosk.
Learn More about the Matrix Kiosk Here >>
There's Always More to Learn with Matrix!
Matrix offers our Monarch users a variety of Online Learning Sessions and the list has just been updated through the month of May! Want to brush up on your Matrix skills or learn something new? Check out these available upcoming learning sessions:
Are you a Premium Matrix user? We have you covered too! Check out our available
on-demand learning sessions that cover an array of topics from list building and CRM, to reporting, forecasting, and more!
---
Upcoming Events
Hispanic Radio Conference 2020 Ι Miami, FL
New Date: October 15-16, 2020
The Hispanic Radio Conference is an annual opportunity to share ideas, discuss and debate challenges in a multi-platform world, and network in a unified setting. Since its inception in 2007, this conference has addressed issues specific to Hispanic radio, as well as the industry overall. As the Hispanic population has grown to an increasingly large segment of the country every year, one with huge economic and social implications, so, too, has Hispanic radio grown.
With Matrix Solutions' expansion into the LATAM market last year with our Mexico City office, our team is excited to attend this event. Connect with us at the conference so we can discuss how Matrix can efficiently connect your data and boost your prospect-to-cash process.
The 2020 Radio Show is a convergence of all who thrive in the audio and media space. The most creative minds in broadcasting, podcasting and streaming come together to collaborate, strategize, network and have some fun. Attendees will gain valuable insights from innovators and influencers in radio, advertising and beyond. And don't forget about Tech Tuesday, a full day program exclusively for engineers and tech teams.
Connect with the Matrix team at this year's Radio Show to see how connecting your data with Matrix can streamline your everyday efficiencies and help you achieve your goals!
On the heels of a recent rebrand, this year's event will allow for an expanded attendee base and provide enhanced programming for station staff, from sales and management to news operations. Now open to stations in small and mid-size markets (DMAs 50+), SMTE offers attendees the tools and knowledge to overcome obstacles and break through the barriers confronting their businesses and careers, thus reflecting the event's 2020 theme "Break Through."
Matrix Solutions will be attending this event so make sure to meet with us!
In 2019, this conference took a c-suite look at local broadcast TV through the lens of revenue generation. 550+ executives from 60+ broadcast groups and the leading media agencies joined us to explore the economic, political, technological and viewer/consumer challenges and opportunities for local TV- across all screens- with the industry's top thought leaders.
Come join the Matrix Team at Forward 2020 to continue this conversation and see how Matrix can fit into your solution plan.

Until next time, Happy Selling