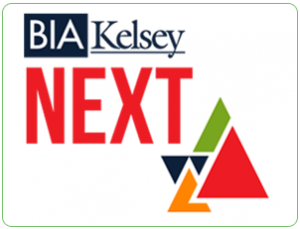 Sometimes we wish we had a crystal ball to see where our industry is headed. Staying ahead of the trends will always be important, but even if we don't have it all at our fingertips, there are plenty of ways to gain insights into what's coming next. Here's our pick for two great ways to gain insights:
Get out and network with other digital media professionals. When you share experiences, you will also discover trends and observations that may be new to you.
Attend speaking events with industry leaders. These professionals in leadership roles are key players in uncovering up-an-coming innovations.
BIA/Kelsey provides the perfect opportunity for professionals in the local digital media sphere to come together and network, listen to industry professionals, and expose the key trends on the radar. Join Matrix at this year's BIA/Kelsey NEXT expo to learn more about the future of On Demand, connectivity, programmatic, data aggregation solutions, and more.
From December 9th-10th we will be in LA taking advantage of this opportunity to gain exclusive access to market intelligence and research and to connect with other companies. If you'd like to meet up and talk about the future of digital ad sales or for more information on the event, contact Justin at jmatase@matrixformedia.com.