New Year, New Releases
We have a lot filling the pipeline in 2016! In April our users can expect to see the next Matrix product platform release, including more comprehensive analytics and performance surrounding Budgets for Premium users!
Users will also get a first glance at some enhanced functionality, the result of new partnerships and product integrations. Stay tuned for further details. Also, if you haven't checked out Matrix Mobile yet, learn more in our recorded webinar, New Matrix Mobile Experience.
---
Welcome New Matrix Customers!
Matrix Solutions would like to welcome our new customers Max Media – Virginia and Townsquare Media. We are excited to have everyone on board for a new year of using Matrix to help achieve ad revenue goals, through our robust product iterations and supportive services that give every user a successful experience. Welcome to Matrix!
---
In the News
Meredith Corporation Moves Forward with Matrix Solutions' Platform for Enhanced Sales Visibility

December 16, 2015 – Matrix Solutions announced today that Meredith Corporation has implemented their CRM & Sales Intelligence Platform. Matrix's cloud-based solution will serve as a comprehensive tool, providing full sales visibility and management functionality to Meredith Corporation's Local Media Group's entire sales organization. Significant sales data and analytics will be accessible to enterprise users across Meredith's 17 owned and operated stations. Read more.
3 Trends for Media Ad Sales Organizations
It's the New Year, so of course it's time to post the top 3 media ad sales trends!
Consultative Sales Approach: Ad sellers will be challenged to be more consultative, able to express an understanding of their clients' business goals and needs, be skilled at selling a variety of products (spot, digital, special projects, audience reach extension) while the competition for their prospects' ad budget is greater than ever before.
Ability to Generate Leads: Generating Leads/Prospects and nurturing them through the sales funnel will be critical.
Smarter Sales Management Technology: Demands from technology vendors will skyrocket; advanced Mobile functionality, more integrations to save time accessing multiple data points, and the ability to create manageable, accurate and actionable data with one solution will be expected.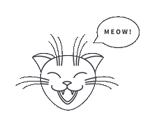 When projections point to 2016 revenue greater than $146 billion in the media ad sales landscape, you know it's time to make sure your strategies and operations are in check so you can get a piece of the pie.
Read more on how technology is helping to address these trends to be the cat's meow!
---
Employee Spotlight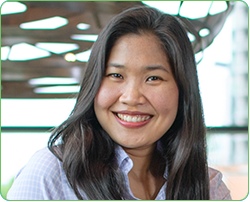 This month's employee spotlight is on Patchamon Pornpongchotiwit, or Pat, Customer Support Analyst. Pat is one of our remote employees living in Seattle, Washington. She has worked to help international Matrix users make the most of our platform since starting in September 2015, visiting Matrix headquarters in Pittsburgh monthly to align goals and meet with the rest of the team. Learn more in the Q&A below.
Q: What is something that Matrix users ask you about often?
A:Customers often ask me how to download the Matrix application on their smart phones. Most customers do not realize that Matrix is web-based and can be accessed through any smart phone by using a web browser such as Safari or Chrome.
Q: What is something everyone should try at least once in their lifetime?
A: I would recommend to travel outside your home country at least once in your life. By that I mean, travel to a country located on the complete opposite side of the world from where you were born and grew up, not just the country next to the one you were born in. You will see the world, people, and all things around you in a different perspective. That experience will be something you never forget and continue to talk about it for the rest of your life—until your grandkids can recite it back word-for-word. Believe me! Go explore the world.
Q: What is the best part about your job?
A: The best part about my job is that I have the opportunity to help other people and make their days better. When customers contact us, they sometimes come with feelings of frustration and confusion. While unhappy customers can be tough, it's taught me to be patient and try to listen and understand people more. Customer Support has made me a better, more considerate version of myself. I consider each customer as my friend or family member. Therefore I always make sure that I provide the best solution.
---
Industry News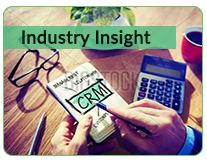 MediaPost: Online Local Ad Spend to Increase 37%
Borrell Associates predicts that over half of all local ad dollars in 2016 will be on digital spend. Small to medium size businesses are expanding their digital budgets and anticipating lead generation via social media. Read more here.
---
Upcoming Events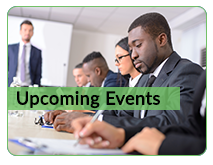 Ad Exchanger's Industry Preview – New York, NY
January 20-21, 2016
Matrix Solutions is attending Ad Exchanger's Industry Preview for one more day, an event focusing on what to expect this year in Digital Marketing Technology. For more information, visit here.
IAB Annual Leadership Meeting – Palm Desert, CA
January 24 – 26, 2016
Mark Gorman, CEO and BJ Boyle, Chief Strategy and Development Officer of Matrix Solutions will be attending IAB's Annual Leadership Meeting, an event centered around the next $50 billion in digital media ad spend. There's only a few seats left, join us and register here.
Matrix Open Learning Sessions
Offered regularly
Need a refresher on a certain feature of Matrix? Want to go in-depth with a comprehensive review of CRM or Reporting? Join one of our Open Learning Sessions to get the most out of Matrix. See the full story here and click on a session to register.
For a complete list of all upcoming events, please visit here.
---
Stay Connected
ICYMI here is a pic from our Winter Party last week!