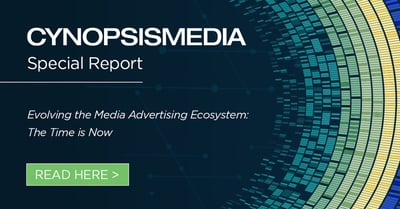 Sponsored content from Matrix as published on Cynopsis.com
The media marketplace is complicated, and it's only getting more so as the industry embraces the strongest ad market on recent record. Broadcast, network, MVPD, radio and digital companies need the most state-of-the-art tools to help them sell smarter and faster than ever before.
A dive into the just-concluded 2021 Upfront reveals a shift away from the once-dominant primetime programming block, a fervent embrace of ad-supported streaming services and a continued bend toward digital and OTT/streaming—where traditional media distributors are still the new kids on the block.
When the tallies are in, advertisers will spend close to $20 billion upfront in the 2021-22 linear television season, an increase of 7.6 percent over the previous cycle, according to eMarketer. At the same time, the digital video ad spending continues to accelerate at double-digit rates, according to the research firm, which predicts upfront video ad dollars earmarked for connected TV will increase by almost 50 percent.
Matrix has been enabling businesses across the media spectrum to centralize workflow data, streamline ad sales processes and recognize new revenue since 1992. Now, as more dollars pour into the ecosystem, Matrix is evolving its flagship CRM and sales intelligence platform Monarch to maximize efficiency and help clients ingest a greater swath of incoming demands from agencies and buyers.