Monarch is Gearing up for Prime Time

The weather is heating up and so is the launch of our new Monarch global media ad sales platform. Monarch, featuring an all-new infrastructure, is designed to serve as the centralized hub driving your advertising workflow.
It accommodates numerous integration points to ensure a more streamlined flow of data throughout the entire enterprise, eliminating the need to manage multiple sets of the same data. It also provides users with real-time visibility into inventory availability. A few more of the must-see features, include:
• New Data Cards
• DFP Integration
• Recommended Actions
• Sales Intelligence
• Proactive Alert Notifications
To see Monarch in action, click here to reserve your demo now.
---
Media Sales Symposium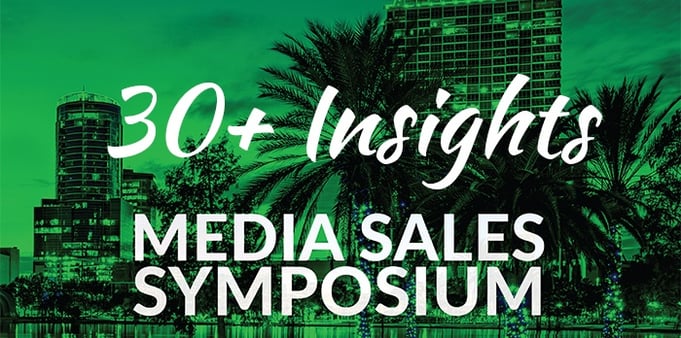 If you missed our Media Sales Symposium it's not too late to read up on what you may have missed! We've compiled 30+ insights from industry leaders and speakers at the symposium, whom shared engaging perspectives of the media industry's future. In this book you'll read about:
How the local advertising landscape is changing.
How technology can increase revenue and speed up the sales cycle.
How to navigate future trends.
Download your copy today.
---
We're Sponsoring the Upcoming Digital Media Tech Leadership Summit!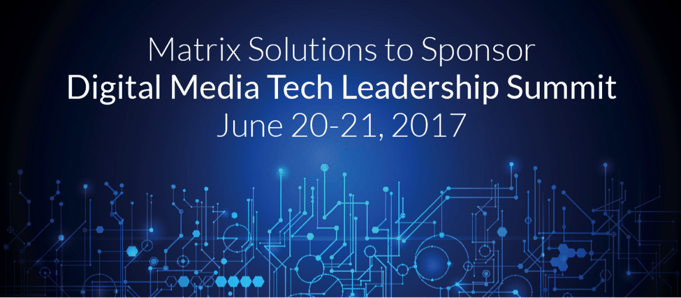 The Matrix Solutions team will be seaside in Tampa, Florida for the Digital Media Tech Leadership Summit, June 20-21, 2017. The event is brand new and geared towards television professionals to learn about the latest technologies, including media supply chains. Industry experts (including folks from Matrix Solutions) will present on these technologies allowing attendees to discover how these innovations will impact their workflow, competitive position, and management models in ways that will make their companies more flexible, innovative, and profitable. We are very excited to lend our expertise to the Digial Media Tech Leadership Summit and sponsor the event.
Our CRO, Brenda Hetrick, will be a panelist for a session entitled, TV On Many Screens: Next Gen Media Supply Chains. The panel will provide an overview of new media supply chains for acquisition, content creation, storage, processing, multiplatform TV, playout, publishing and analytics. With it being increasingly imperative to deliver more content to more devices, means there is a major break from the traditional infrastructures, processes, workflows and technologies used by TV companies and video creators. Read more.
---
New! Podcast 13: How Publishers are Embracing Technology to Sell Smarter

In this episode of the podcast we travel to the America East conference to talk to a number of publishers about technology and the problems they're facing. Over the three days of the show, we spoke with vendors, owners, and sales leaders about the pain points that plague them day-to-day.
The cast of characters discuss with us:
The future of the industry and how much of that is digital.
What sort of technology is out there and how technology can improve sales.
What does the publishing world look like in 5 and 10 years?
---
Industry Insights
AdExchanger :Today's Biggest Ad Trend: A Flight to Quality

Programmatic advertising started with the premise that advertisers were unnecessarily limiting themselves. As MediaMath founder Joe Zawadzki explained, "At the time, it was basically you go to the top 20 retail publishers, you buy space on all of them. Sort them by click-through rates. And, you know, God will figure out the rest."

The industry soon figured out that automating the buying process leads to much greater scale since most blogs don't have sales teams. This greatly expanded options for advertisers.

A decade later, though, the pendulum is swinging back. In an echo of what financial marketers call a flight to quality, advertisers that have been burned by brand-unsafe impressions are migrating back to the top publishers.

What they're finding is that scale was an illusion and quality trumps quantity. Keep reading...
---
Events
National Association of State Radio Networks' Annual Meeting June 4-6, 2017 | Monterey, CA

We are headed west for the National Association of State Radio Networks' Annual Meeting! For those headed to Monterey, CA June 4th – 6th for this event, we look forward to seeing you there.