Get the full scoop on the Media Ad Sales Summit 2020 in our Frequently Asked Documents here.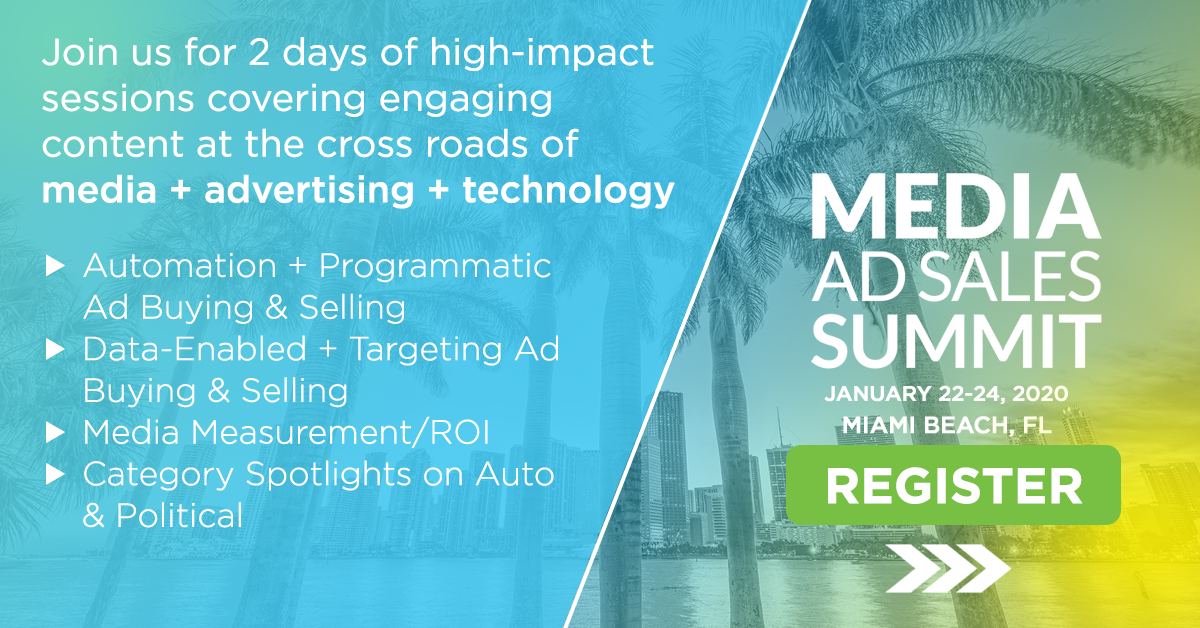 The 4th annual Media Ad Sales Summit shines a light on the often under-served area of advertising sales! It will bring together industry leaders, experts, and those who touch sales on a daily basis – to not only discuss the ins and outs of optimizing media ad sales, but to move the needle in advancing how we buy and sell media.
Stay up-to-date on the latest Media Ad Sales Summit updates, including speakers, and complete agenda here: matrixformedia.com/summit.
Or if you are ready why not, register here today.