In this eNews - we are proud to highlight the 'Introduction to Azure Functions' presentation that our dev team delivered to the University of Pittsburgh Science Club, news of our CRO, Brenda Hetrick, being named to the Alliance for Women in Media Board of Directors, and a reminder to get your Q2 Superhero Sales Success submission in for a chance to win! But wait there's more! Hear insights to 'Automating the Ad / Buy Sell Process' in our most recent blog post and learn what event you can catch our team at next! Until next month, happy selling!
---
In the News
Introduction to Azure Functions

Matrix Solutions' teams up with the University of Pittsburgh Computer Science Club students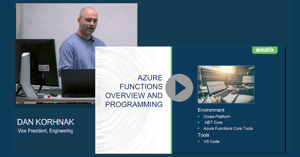 Matrix Solutions' Dan Korhnak and Nick Treu recently presented 'Introduction to Azure Functions' to the Pitt Computer Science Club and we captured the video. In this presentation, Dan and Nick, give an overview of the varying technologies that comprise the company's tech stack including: AngularJS,
NET Web API, C# / F#, SQL Server, and Microsoft Azure, including Azure Functions
They also walk through how the company's technology has evolved over time, breaking up what was a monolith application and adopting a new, serverless approach.

Matrix Solutions' Brenda Hetrick Named to Alliance for Women in Media Board
2019 Gracie Awards Garner Record Number of Entries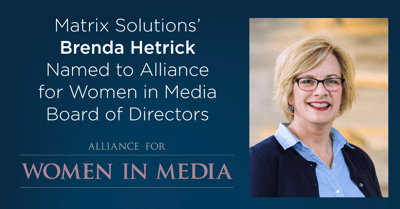 On February 14, the Alliance for Women in Media Foundation (AWMF) announced that the 2019 call for entries for the annual Gracie Awards was the most successful in the program's history.
The Gracies are the largest fundraising event by the Alliance for Women in Media Foundation, the philanthropic arm of AWM that supports educational programs, charitable activities and scholarships to benefit women in media. The milestone comes as AWM and its Foundation (AWM/F) announce their 2019 National Board of Directors. New to the AWM Board are Abby Greensfelder, co-founder & co-owner, Half Yard Productions, Brenda Hetrick, chief revenue officer, Matrix Solutions, and Katherine Wolfgang, head of public relations, CBC.
From Adotas: What Publishers Can Offer Brands Against Any Advertising "-opoloy"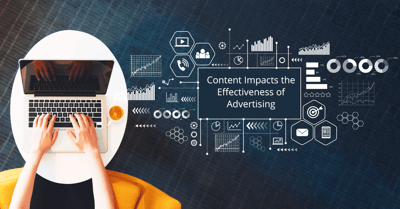 Advertising revenue has long been dominated by Facebook and Google, and now Amazon has proven itself a ready, and more than willing, third player to offer programmatic adverting opportunities through its Amazon Advertising Platform (AAP). More than an emerging player, its ad business reached $1.65B in 2017, which is more than both Twitter or Snapchat.

But against any advertising stranglehold, whether a duo or trio, publishers exist as a strong – and in some cases even superior – ad inventory option, especially for brand safety and engaging content. Amazon is poised to make a deep dent in the digital duopoly, but media companies have the opportunity to crack all three contenders wide open.
Automating Ad Buy / Sell Processes
The recent Media Ad Sales Summit dove head first into the conversations of automating the ad buy and sell process and what was made clear is the need for more open environments in which to transact along with deeper collaboration. Moderator, Joe Lampert, EVP Media Practice for Edge Technology Services asked the panelists if there were too many hands in the pocket, i.e. holding the industry back from adopting a more sustainable and automated process for buying and selling advertising?
Canvas Worldwide's SVP Technology, Kevin McEvilly, explained his agency's man in the middle role, whereby they are an advocate for the client first, but also have a duty to advocate for the technology as part of the overall buying process. Agencies need the buying process to function all the way through the entire buy/sell cycle, expressing that it can't fall short and yet it often does because 1+1 is not equaling 2. So where is the problem?
---
Product News
The Matrix Solutions' Superhero Sales Success initiative is half way through the second quarter! Submit yours today.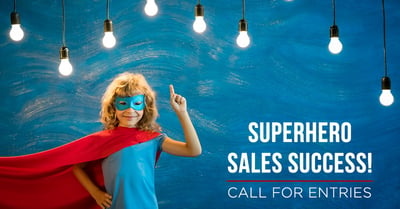 Reminder! To get your Superhero Sales Success submissions in for a chance to win a $250 gift card, representation of your story in our eNews AND complimentary registration to the 4th Annual Media Ad Sales Summit 2020.
You can submit multiple stories to increase your chance of earning the title of Superhero Sales Success winner. Remember to include your Challenge, Solution, and Key Benefits of how Matrix has propelled your selling forward. We are accepting your superhero sales stories now through March 31, 2019, so go ahead and share your sales success here.
New! Build Your Own Report (BYOR) Feature in Monarch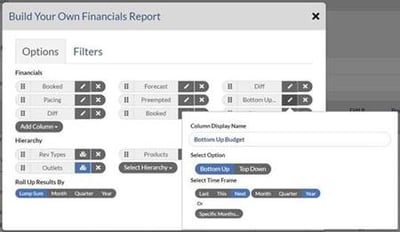 ICYMI - Our new Build Your Own Report (BYOR) functionality in Monarch allows users to customize their reporting needs ad-hoc with self-service capabilities.
Roll-up any report by month, quarter, or year



Quickly define your own report parameters

Distribute self-designed reports across the organization

Intuitive flexibility can be applied from the AE level through the C-suite


Designed to scale for future reporting needs
Contact your success manager for more information, today!
---
Upcoming Events
Mega Conference Ι Feb 25-27, 2019 -
Las Vegas, NV

The Key Executives Mega-Conference is a joint effort of newspaper media associations with an estimated combined membership of more than 5,000 publishers. In its ninth year, more than 700 media executives will be in attendance at the 2019 Key Executives Mega-Conference to explore new approaches and new solutions to the issues facing the newspaper industry. Be sure to stop by our booth #815 to say hello and see the latest Monarch innovation and/or schedule your time to meet with us now.
Don't Miss Our CEO, Mark Gorman speaking on the Solutions Stage at 2:30PM, Tuesday February 26, 2019 on Cleaning Up Your Ad Data Act: How to Reduce Data Inefficiencies and Drive Revenue Data is king – and media companies are a treasure trove of data, especially when it comes to the ad tech workflow. In this session and drawing from case studies of media companies that have incorporated Monarch into their internal tech stack as a centralized platform, learn how the platform assists in understanding data across all silos to drive better content monetization.
The Local Online Advertising Conference. It's all about local, all about online or "digital" media, and all about advertising. The event attracts 300 to 500 marketing executives who come to network and to learn from dozens of top-name speakers.The event draws a Who's Who of digital media, so you can expect to meet and mingle with c-suite executives from major media and marketing companies across the U.S. and Canada. On Tuesday March 12th at 12PM don't miss our CEO, Mark Gorman presenting his best-in-class rapid fire case study, in less than five minutes!
The Hispanic Radio Conference is an annual opportunity to share ideas, discuss and debate challenges in a multi-platform world, and network in a unified setting. The Matrix team will be in attendance at this great event, so come say hello! If you would like to meet, please e-mail us here.
The 2019 Digital Revenue Summit kicks off with workshops in Consumer Revenue Models and OTT and Connected TV Trends followed by a red carpet awards presentation, opening reception and a full day of educational and empowering sessions on the hottest topics.
Matrix Solutions is a proud sponsor of this event - be sure to come say hello to the team.
NAB Show is where ground-breaking technology is unveiled, innovative solutions are displayed and game-changing trends are exposed. The world's most inspiring and celebrated thought leaders assemble to share their stories, solutions, techniques and personal journeys. You'll get big picture insights and critical details on the latest trends impacting content from creation to consumption.
Don't miss your chance to come say hi! The Matrix team will have a suite at the Wynn Hotel where we will be showcasing the latest in global media ad sales platform innovation.
Until next time, Happy Selling!