We are half way through the year and working diligently on our midyear ad spend report! You can subscribe to get your copy of the report the second it hits the streets, here!
While we know this is prime vacation season, we are excited to share with you a few of the hot topics we have flushed out for 2019 Media Ad Sales Summit, our super early bird registration, and update on the Summit as a whole including a look at its breathtaking ocean landscape! Additionally, we are excited to share the latest news on the localization of Monarch and Honduras-based Grupo OPSA's deployment of it. Lastly, be sure to check out the events we are headed to in the remainder of 2018 - and if you will be there too, give us a shout.
---
Monarch News
Localization Update
Last month we announced the localization of the Monarch platform. This month we are pleased to share the news, that Honduras-based Grupo OPSA is the first customer to deploy a Spanish-version of the platform. Read More>>
Making Sales Happen with Monarch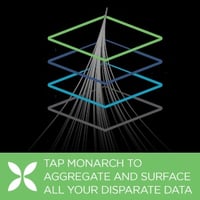 Our platform, Monarch, sits atop your sales workflow pulling in enterprise-wide data from disparate sources - giving you complete transparency and accessibility to all your data. With all data points connected, you can more accurately generate reports, budget, forecast, and manage your pipeline. Be sure you are making the most of Monarch media ad sales platform, so that you can reap these rewards:
Visibility: Get a clear, unified picture of CRM, market research, deal management, traffic, billing, campaign management and other media management platforms in one system/view.
Integrity: Cleansing and normalizing data from multiple systems enhances its integrity while simultaneously establishing consistent rules for all future data points ingested.
Flexibility: The media-specific basis of Monarch Media Sales Connector eliminates the need to cobble together reports, enabling data to be manipulated by distribution platform, outlet, advertiser, salesperson and time period.
Accuracy: Relying on consistent, aggregated data sets and points in real-time allows users to make smarter, data-driven business decisions.
Need help in making sales happen with Monarch, contact your Success Manager today.
---
In the News
TVNewsCheck: Matrix Solutions Expands to Latin America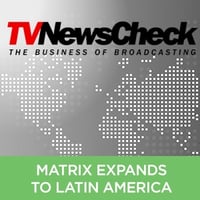 Matrix Solutions announced Grupo OPSA has deployed Monarch, Matrix Solution's modern media ad sales platform. Matrix said Monarch will allow Grupo OPSA "to gain operational sales efficiencies and capitalize on more cross-sales opportunities throughout the enterprise." Grupo OPSA, the largest media group in Honduras, is composed of several publications and digital platforms, including La Prensa, El Heraldo and Diez, as well as magazines Estilo, Buen Provecho, Motores, Casa y Hogar and Estrategia y Negocios.

Expanding Matrix Solutions' existing International customer footprint to Latin America, Grupo OPSA is also the first customer on the Spanish-version of the Monarch platform. The Monarch platform is fully localized, allowing for language, currency, contact and other country/region demands and customizations.
DigiDay: For News Publishers, Smart Speakers are the Hot New Platform
Home voice assistants or smart speakers are still in their infancy as a consumer and revenue proposition, but publishers are stepping up their efforts to hire and create content for them anyway, seeing the rapid adoption rate of Amazon Echo, Google Home and their kin and the the fact that people are using them more over time.
---
Summit Update
Media Ad Sales Summit
If you haven't heard yet, the date has been set for the 3rd Annual Media Ad Sales Summit, January 23-25, 2019 at the Nobu Hotel at Eden Roc in Miami Beach, FL. This beautiful venue, on the ocean, will serve as an ideal destination for some to escape the winter weather and for all a forum where together we as media, advertising, and technology executives can write the rules for advancing the future of media ad sales.
What are the hot topics, we will be discussing?
Convergence of linear and non-linear: In a omnichannel environment, how do TV/Radio converge with digital/audio when it comes to common currencies, metrics and above all transparency of data?
Leaning in on TV Data: What are the data sources available, where should you be looking for your target audience to buy/sell and what data should be collected?
Programmatic meets local: How is programmatic impacting local advertising and what is the rep perspective?
Automating the Ad Buy (buy/sell side panel discussion): In order to make the buying and selling of ads faster and more efficient, we need to shorten the process and steps.
Interoperability: How can you leverage AdTech to gain a true picture into your advertising business, i.e. connecting disparate data sources for real-time visibility and accessibility. How can this data be used to better budget, buy/sell, forecast, and more.
Reminder! Our Super Early Bird rate of $499 ends next Wednesday, August 1, 2018. Register here. Registration includes two days of impactful sessions, access to industry leaders, networking with peers, and breakfast and lunch both days, as well as welcome and cocktail receptions happening on the spa terrace overlooking the Atlantic Ocean. Here are just a few of the hotel pics to give you a taste!

If you would like to be kept up-to-date on all Media Ad Sales Summit updates, you can subscribe here.
---
Upcoming Events
SMTE | Nashville, TN
September 13-15, 2018
The NAB Small Market Television Exchange (SMTE) is the industry's only national conference designed exclusively for small market groups and stations in DMAs 76+. At the event, we will be focused on sharing sales management strategies, success stories that will help you grow your business, and creative sales promotion ideas that will elevate your bottom line. Catch us in booth #13 to say hello and see what's new! Look forward to seeing you there!
IBC2018 | RAI Amsterdam
September 14-18, 2018
This year we will be partnering with Imagine Communications in their pavilion (Stand A.401) at the IBC2018 show. We will be sharing the latest in Media Ad Sales technology, as well as what's on the horizon for Matrix developments. IBC is the world's most influential media, entertainment and technology show. Six leading international bodies are the partners behind IBC, representing both exhibitors and visitors. If you will be at IBC, we would love to see you there, e-mail us to set a time here.
Radio Show | Orlando, FL
September 25-28, 2018
Get ready to think big at the 2018 Radio Show. Featuring hands-on sessions, networking, and industry innovation. Join us in booth # 9 to see what's new or schedule a time to meet with us here.
TVB Forward | New York City
September 27, 2018
Excited to be heading back as a sponsor to the TVB Forward Conference in New York City. Forward '18 takes a c-suite look at local broadcast TV through the lens of revenue generation. Join 550+ executives from 60+ broadcast groups and the leading media agencies as they explore the economic, political, technological and viewer/consumer challenges and opportunities for local TV, across all screens, with the industry's top thought leaders. If you will be at TVB and able to meet, give us a shout.
Until next time, Happy Selling!