We are excited to share with you our June eNewsletter, introducing our very first CEO Quarterly Update. The update, featuring our CEO Mark Gorman, shares key takeaways from the floor of the Programmatic TV Summit in NYC earlier this month, exciting new updates on the horizon for our Monarch media ad sales platform, and a did you know tip for making the most of Matrix Solutions' platform.
---
CEO Quarterly Update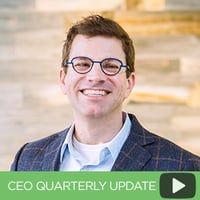 We caught up to Mark Gorman, CEO of Matrix Solutions, while at the Programmatic TV Summit in New York City earlier this month and we were able to film him not only sharing a few insights from the event but divulging to us some of the technical innovation that is underway at the company in what will be our first quarterly video update.
---
In the News
Is A Common Currency Here Or In Need Of Overhaul?
Published in Television News Daily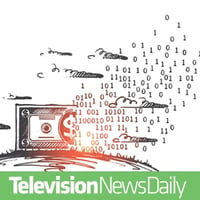 There is no denying the splash NBCUniversal made after debuting what is considered to be the pioneering one-size-fits-all advertising metric, unifying audience exposure across traditional and digital media platforms.
Chatter on whether brands and agencies will accept a common currency, like CFlight, and debate on what the life expectancy for standardized metrics will be in the midst of digitization have saturated the industry.
NBCUniversal's is making an authentic bid to better standardize impressions, but the shelf-life of a metric devised by a traditional broadcast powerhouse won't outlive the impact of digital. Today's notion of a common currency will undergo a handful of permutations with the introduction of future consumer platforms and digital's increasing clout.
5 Must-Haves in a Technology Partner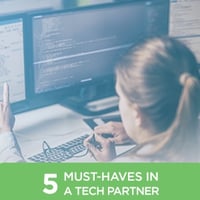 To say that the ever-changing pace of technology is rapid would be an understatement. Most technology solutions today are cloud-based, which means they are updated with feature enhancements as they become available as opposed to users needing to wait for that major release or update to occur quarterly, or even worse, annually for some more antiquated systems. And although we perceive the ability to get the newest features instantly as a benefit, it can also introduce vulnerabilities into the workflow. For anyone who downloaded iOS 's latest operating system update right out of the gate, you may know the problem all too well, and quickly witnessed a follow-up update to fix the glitches that accompanied the original. Such operating system updates can create a snowball effect amongst app developers who in turn may need to update their product based on the newest iOS update or perhaps see an opportunity to expand their functionality based on the latest advancements.
Although the chain reaction caused by the updates is expected and might even be considered a hiccup, the real mayhem comes to fruition when tech companies deliver a short-sited vision; not fully understanding how their solution and its functionality fits amongst the entire workflow at-hand. This creates a domino effect of workflow disruption - and not 'disruption' in a good way!
Partnering with technology companies that possess a vision for the future, a willingness to work with others who are playing in the same sand box, and deliver a valuable return on investment is vital.
Here are 5 keys to ensuring you are working with a technology partner whose solution has your best interest (and bottom line) in mind.
---
Monarch News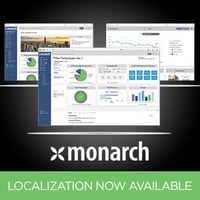 Localization: Localization is now available for our Monarch media ad sales platform. Features include translation to language, as well as currency conversion.
Open Learning Sessions: Tap into our on-demand open learning sessions to get the latest tips for and/or refresh forecasting, reporting, prospecting, and more.
Did you know? Matrix Solutions mobile product enhances your overall Matrix media ad sales platform experience and in turn results? Hear the latest success story and how to use mobile to your advantage in the latest CEO quarterly update.
---
Upcoming Events

Media Ad Sales Summit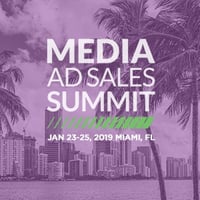 3rd Annual Media Ad Sales Summit will take place January 23-25, 2019 at the Nobu Hotel at Eden Roc in Miami Beach, FL.
We are very excited for this event, now in its 3rd year, as we are really ramping things up - bringing together both advertising buy and sell side perspectives to the agenda and providing a forum where industry leaders can write the rules for advancing media ad sales.
Designed for media, advertising, and technology executives, the Summit focuses on:
building a prosperous advertising ecosystem that promotes industry-wide data consistency and transparency
addresses how to stay relevant while buying and selling in an onmnichannel market
uncovers the good, the bad, and the ugly of the technologies that are driving today's advertising workflows
This event has provided past attendees with valuable insights and networking opportunities, as well as full access to candid conversations and industry leaders and we are very much looking forward to expanding upon what has been established to deliver an even greater experience with more exposure and access to what's driving the future of media ad sales.
We do have a Super Early Bird Registration rate of $499 that is good from now through August 1, 2018 – so if you want to capitalize on the lowest registration rate, do so now. Register here.
If you would like to be kept up-to-date on all Media Ad Sales Summit updates, you can subscribe here.
SMTE | Nashville, TN
September 13-15, 2018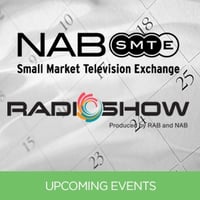 The NAB Small Market Television Exchange (SMTE) is the industry's only national conference designed exclusively for small market groups and stations in DMAs 76+. At the event, we will be focused on sharing sales management strategies, success stories that will help you grow your business, and creative sales promotion ideas that will elevate your bottom line. Catch us in booth #13 to say hello and see what's new!
Look forward to seeing you there!
Radio Show | Orlando, FL
September 25-28, 2018
Get ready to think big at the 2018 Radio Show. Featuring hands-on sessions, networking, and industry innovation. Join us in booth # 9 to see what's new or schedule a time to meet with us here.
---
Until next time, Happy Selling!