In this November eNewsletter we want to express our gratitude for you, our customers! We are thankful for each and every one of you. In addition to our appreciation for you, we are happy to share a few of the articles that dove into how political advertising impacted the midterm senate races, a reminder to submit your Superhero Sales Success story, and the latest Media Ad Sales Summit updates! Enjoy...
---
In the News
Mark Gorman to Speak at the Future TV Advertising Forum
Next week our CEO, Mark Gorman, is on tap to speak at the Future TV Advertising Forum in London. Mark will be a part of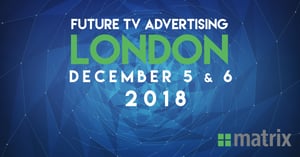 the Proving audiences, demonstrating business outcomes, guaranteeing outcomes panel which is set for Wednesday December 5, 2019 at 4:50 PM in Hall 1.

Proving Audiences and Outcomes will address 'TV as a platform' with the scale to compete with Google and Facebook, full-funnel attribution that proves brand health impact before sales confirm it, and audience uplift from multiscreen measurement. You will also hear about the data, metrics and outcomes that matter.
Published by Adotas: 2018 Midterm Elections Analysis: Local TV Ad Spend in 10 Key Senate Races
Mark Gorman shares his insights with Adotas on political advertising's impact on the 2018 midterm elections after analyzing $256 million in political ad spend dollars
If you've caught a glimpse of the news these past several weeks, you likely know a record-breaking number of political ads were purchased during this general election season than in any previous midterm. When it co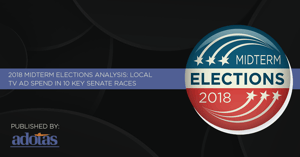 mes to elections, local TV is a key player in how politicians reach constituents to drum up support for their campaigns and to overall encourage voters to visit the polls on election day. We thought it would be interesting to assess the value each major party and their respective candidates placed in local broadcast for these purposes, so to do this we analyzed more than $256 million worth of political ad sales from senatorial candidates in the 10 toss-up states for the duration of each state's 2018 general election campaign.
We started by looking at the most comprehensive full month in which the race began and tracked scheduled advertising through November 2018. This is not the definite total local broadcast spend from all candidates, but we service 173 of the 210 Nielsen media markets, capturing a representative snapshot of the total local TV ad spend figures across the country.
Matrix Finds Big Political Spenders Weren't Necessarily Big Winners as reported by Broadcasting Cable
Matrix revisited its midterm ad spending totals to see how the big spenders fared in the 10 swing state Senate races where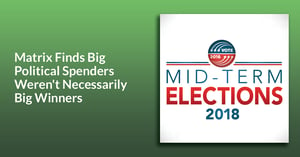 it had tracked local broadcast TV spending and, as of press time, more of the bigger spenders lost than won.

Of the seven toss-ups where the races have been decided--ballots were still being counted or recounts were in the offing in Arizona, Florida and Montana--six of the biggest spenders were the Democrats, though only two won, while the lone Republican outspender, Marsha Blackburn, current chair of the House Communications Subcommittee, won her race. So, of the seven, spending leaders won three and lost four.
A Look Back at Forbes Coverage Leading up to the Election: Forbes Published Matrix Solutions' 2018 Political Ad Spend
The hotly contested midterm elections are less than a week away, and right now when you turn on your local broadcast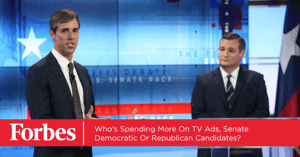 channel, you're likely inundated by a load of political ads. Candidates for Senate know one of the best ways to reach potential voters is during a local newscast or the commercial breaks for their favorite primetime shows.
In an election where Democrats are trying to wrest control of the chamber from Republicans, one natural question is which party is spending more money on these ads? A new study finds that Democrats have pulled ahead in spending in the "tossup" races, ones considered possible wins for either side.

Read More>>
Frustration? More Control? Here's why more brands are opting for in-house programmatic
Nearly 40% of advertisers now execute in-house programmatic. What's behind more companies moving this way, and is it the right choice? Mark Gorman shares his insights on the benefits and cost of moving to in-house programmatic.
Programmatic advertising still remains a key facet of brands' ad strategy, but the ways in which they carry out programmatic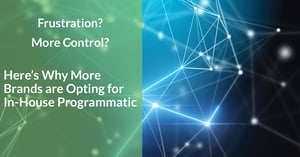 is rapidly changing. Where agencies have historically handled this tactic, we're seeing brands increasingly opting to handle it on their own. Below are some key reasons why in-house programmatic is gaining popularity coupled with some considerations for any brands looking to go down that path.
It only takes a matter of time for the shiny new toy of any industry to become a dime a dozen. Programmatic advertising has seemed to have followed that path. While it remains a successful and valuable aspect of any advertising strategy, brands are looking more and more to eliminate agency partners to handle their programmatic advertising operations. From years of familiarizing themselves with the concept, advertisers naturally feel more confident in leading this charge on their own.
---
Product News
Partnership with Carnegie Mellon Students
Matrix Solutions is excited to share that we have forged a new, technical partnership with Carnegie Mellon University, pairing Master's students with our product development team to collaborate and deliver advanced functionality, such as next generation Mobility to our Saas platform. Stay tuned for more future developments to roll out as a result of this new partnership!
The Matrix Solutions' Superhero Sales Success Update!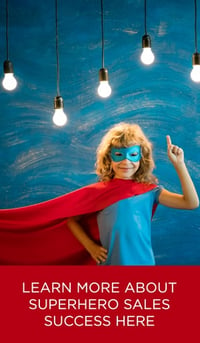 The Superhero Sales Success initiative is in full swing, with just a month left to submit your sales success story for a chance to win a complimentary registration to the upcoming Media Ad Sales Summit and a $250 gift card. We have already received a handful of submissions, with the first three of this quarter receiving a $50 gift card each! If chosen as the quarter winner, your superhero sales success story will be compiled into our Matrix Sales Success Stories Playbook as well as be featured in the Matrix monthly eNewsletter.
Here are some highlights from recent submissions:
"If it wasn't for the daily shot email, I would have missed calling and getting them on this year. It saved money for me and the station. And with out it, I might have lost it in the future too."
"Put the Matrix App on my phone. So that anywhere I go, I can go to my Matrix app, pull up accounts and right then and there enter the business name, contact info, notes about where and when I met them.I get the ease of 24 hour access to Matrix. I know who and how and when and where I have run across a new account."
What are you waiting for? A month remains to submit your sales success story for this quarter! Our Q4 winner will be announced January 2, 2019 in anticipation of the Media Ad Sales Summit, January 23-25, 2019.
Did You Know?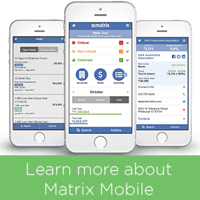 The Matrix Mobile app can help you sell smarter, faster and more efficiently? Using Matrix Mobile has helped users keep track of accounts, and access client info, revenue, and contact info in one easy to use platform when out of the office, away from their computer, or even when waiting to meet a client. Using the Matrix mobile app has helped others become more efficient by having numbers and information at their fingertips when needed. The mobile app has helped drive sales as well as keep sales with reminders to check in on seasonal and annual clients.
---
Summit Update
Media Ad Sales Summit is heating up!
Take a peek at ALL the latest updates here including up-to-date agenda and more speakers added including: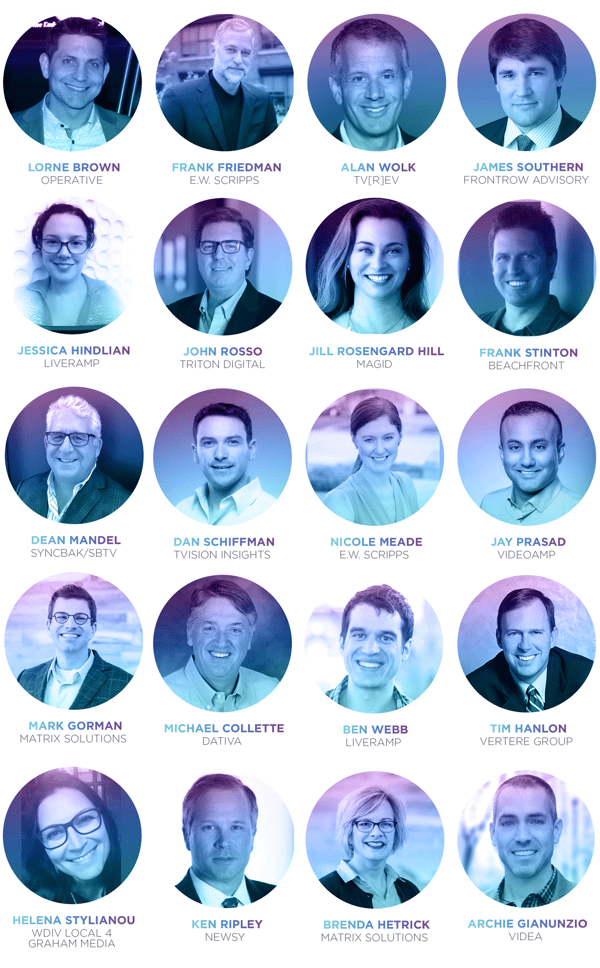 And of course, we are thankful for the support of our sponsors:

Have questions? E-mail us summit@matrixformedia.com. In the meantime, get the latest answers to the most frequently asked questions here is our FAQ!

---
Upcoming Events

Future TV Advertising | London, UK
December 5 & 6, 2018
We will be highlighting structural developments that will impact the entire ad-funded TV and premium video industry. What is the future of the agency business? How will agencies add value in future? Is it realistic for TV sales houses to set up shop as substitute media advisers? Attribution, econometrics and planning optimization are high on the 2018 agenda. Additionally, our CEO, Mark Gorman, will be a part of the Proving audiences, demonstrating business outcomes, guaranteeing outcomes panel which is set for Wednesday December 5, 2019 at 4:50 PM in Hall 1. Don't miss it!
Until next time, Happy Selling!