With everyone gearing up for next week's Thanksgiving Holiday, we are happy to bring you a cornucopia of Matrix news! Website updates, a new annual contest announcement, great new Media Ad Sales Summit updates, and a sweet ending of what the Matrix Team is Thankful For this Holiday Season. Bust out your 'information fork' and get ready to gobble up this newest edition of the Matrix eNews!
---
In the News
Case Study: Leveraging Technology to Springboard Sales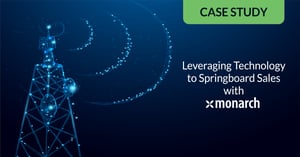 The Matrix Solutions media-specific ad sales platform, Monarch, empowers sales teams to sell smarter, faster, and more efficiently! In this case study, you will see how one radio broadcast organization was able to increase their operational efficiencies and, in turn, see a clear and swift Return On Investment with the implementation of the Monarch platform. This switch to the Monarch platform showed both AE's and Managers vast benefits allowing them to work together in a more productive way in order to succeed.

CHALLENGE
Until recently, a radio broadcast organization was utilizing multiple systems to manage sales efforts and information– necessitating that users had to log in to multiple systems to piece together their data. Initially, they built an in-house database to connect their data sources, however it fell short of delivering the operational efficiency they sought. The manual effort to continually update the database was time-consuming and the database was only accessible in the office. Additionally, from an Account Management perspective, it was cumbersome to understand...
---
In The Market
Matrix Wants You To Succeed!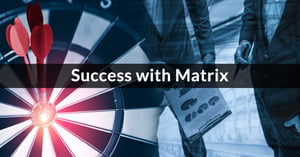 Matrix wants to make sure that you are aware of how you can benefit by partnering with Matrix so we have shaken up our matrixformedia.com Success Page so you have all of our exciting success stories right at your fingertips!
What you will find on this page:
How you benefit from a dedicated success manager

Our Superhero Sales Success Winners and their submissions

The submission form for our Annual Sales Superhero contest (keep scrolling for more info on this!)

A link to our new Winners eBook

Intriguing case studies

Video testimonials from actual Matrix Users!
What is the Annual Sales Superhero contest, you ask? We'll tell you!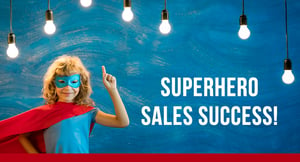 Since we now have a full year's worth of Quarterly Winners, we want YOU to help us choose who is the Annual Sales Superhero! Our new success page displays each of the winning submissions so you can read them and cast your vote to let us know who you think is the Superhero of all Superheroes for the year.
The Annual Winner will receive:
A $500 Gift Card

A feature in the Matrix Solutions E-Newsletter

Their winning story shared on the Matrix Social Media Accounts
Visit the new Success page through the link below and cast your vote from now through December 31, 2019. The winner will be announced in January 2020.
Do you want to be a Sales Superhero? Submissions are accepted on a rolling basis with a winner chosen each quarter- submit your story today for your chance to win as well!
We bet you are also wondering what the Winners eBook is... so we'll tell you that too!
We have compiled all four of the winning submissions that we have chosen so far but the added bonus of downloading the eBook is that you also get to see honorable mention submissions! This book is a great resource to download and keep by your side because it is chock-full of tips to help you up your sales game.
Visit the NEW Matrix Success Page Here>>
---
Inside Matrix
The Matrix Office Was Heating Up in October...
...with Chili that is! What better way to round out October than having a Halloween Chili Cook-Off? The team took to the kitchen in order to have some team fun, all for the title of 'Annual Chili Contest Winner'! Check out this years list of winners...
Mike Jack won best Chili (for the 2nd year!)

Rebecca Earlewine won best dressed

Curt Emerick won best dessert (also for the 2nd year!)
The Matrix Team is Diving Head First into the Season
The Matrix Team came together to share with each other - and you - what they are thankful for, going into this Thanksgiving holiday season. Download the eBook below to see a little more about our wonderful Matrix family!
The 4th Annual Media Ad Sales Summit Continues to Develop

The Media Ad Sales Summit, happening Jan 22-24, 2020 in Miami Beach, FL, is continuing to develop a high-impact agenda with sessions and discussions that revolve around the most current and relevant topics in the industry today.
WHAT YOU CAN EXPECT
There is so much in store for this years' Media Ad Sales Summit! Check this video to get a taste of what's to come this year in Miami: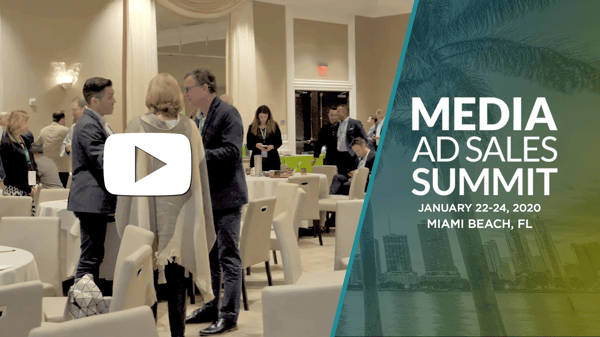 AGENDA-AT-A-GLANCE
Media Industry Big Picture

Ad Sales & Buying - Automation & Programmatic

Ad Sales & Buying - Data-Enabled & Targeting

The Creative "Last Mile"

Media Measurement and ROI

Ad Category Spotlight - Automotive

Ad Category Spotlight - Political

Ad Category Spotlight - DTC & Future

Streaming Video/OTT/AVOD

Regulatory Issues/Scenarios

Next-Gen Futures (5G, ATSC 3.0, etc.)

Tech-enabled Negotiations / Automation
SPEAKERS-TO-DATE
We are also continuing to lock in respected industry leaders that will help drive these conversations and spark invaluable networking opportunities.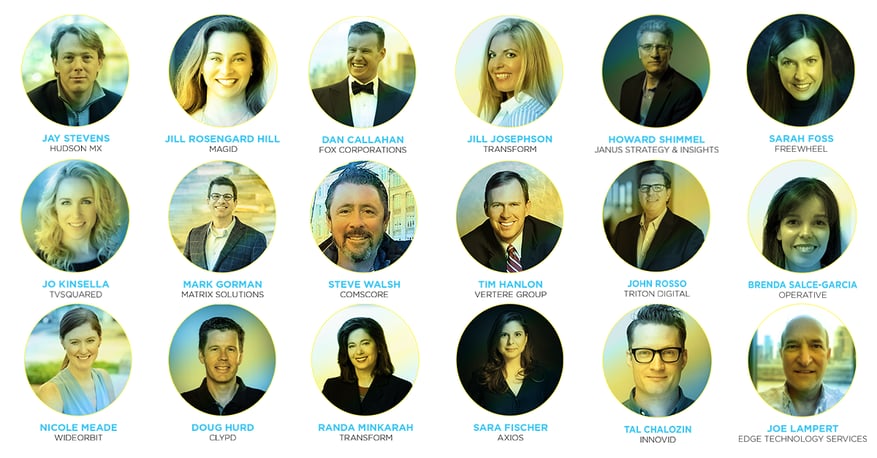 SUMMIT SUMMARY & FAQs
Looking for a quick sum-up of Summit info and the answers to some of the most commonly asked questions about the Summit? Download our Summit one sheet with FAQ's page here!

For more details on the summit visit: matrixformedia.com/summit
---
Upcoming Events
The Future of TV Advertising Forum is a global leading event focused on driving innovation in television advertising. This event covers a wide range of issues from brand health, the future of agency business, and structural developments that will impact the entire ad-funded TV and premium video industry. 2018 was a great success and this year is sure to not let anyone down!
Matrix Solutions will be attending this event so make sure to come say hi to us!
This exciting Summit shines a light on the often under-served area of advertising sales! We will be bringing together industry leaders, experts, and those who touch sales on a daily basis – to not only discuss the ins and outs of optimizing media ad sales, but to move the needle in advancing how we buy and sell media.
Matrix Solutions produces this event, so make sure to click through to our Summit website page to see what it's all about and learn how you can be a part of the action!
Until next time, Happy Selling!