It seems like just yesterday we shared a packed August eNews for you and here we are back with another one! This eNews serves as your reminder to register for the Media Ad Sales Summit (and get the early bird registration rate prior to October 1st). Also, we have our Quarterly Video Update enclosed, which captures our CEO Mark Gorman sharing global trends and insights from recent travel to DMEXCO and IBC, he also highlights what's coming up in the product roadmap and more! Lastly, we have big news to share - announcing a new UI in Monarch that makes it faster and easier for you to access and act on your data, Get the full scoop on that below...
---
In the News
Matrix Solutions CEO Quarterly Update
Get the latest industry insights from IBC and DMEXCO from our CEO, Mark Gorman.
Mark was recently at both events in Amsterdam and Germany respectively and dishes to us on the global media trends presented at these events. Additionally, Mark gives us a more in-depth look at what the new integrated partnership with Imagine Communications looks like, what's ahead on the roadmap for Monarch, and so much more.
AdExchanger: The Dark Side of Media M&A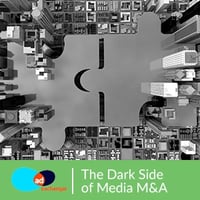 "Data-Driven Thinking" is written by members of the media community and contains fresh ideas on the digital revolution in media. Today's column is written by Mark Gorman, CEO at Matrix Solutions.
While M&A strategies offer media companies a leg up on competition, little attention goes to the behind-the-scenes drama when aligning the legacy technology platforms across these corporations.
The technology platforms getting hit the hardest often facilitate the lifeblood of media: advertising. It's almost unfathomable to think about the state of AT&T's and Time Warner's ad data now after the merger or what Comcast's and Sky's could potentially look like.
But as more media companies enter these conversations, it's imperative they anticipate the challenges that lie ahead post-merger and formulate a plan to overcome them.
Matrix Solutions' 2018 Ad Spend Churn in America Report Unveils Two in Three Advertisers Return to Advertise on Broadcast, One in Three Churn
New report from Matrix Solutions yields churn data across brand/advertiser, platform and industry
At a time when metrics and KPIs rule all decision making in the media buying process for advertisements, a new report examining churn across broadcast, digital broadcast and radio found that broadcast is least likely to experience churned accounts at a 36.34 percent churn rate; followed by radio with a churn rate of 43.76 percent; with digital broadcast proving the most volatile with a churn rate of 50.09 percent.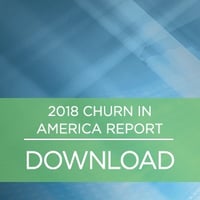 However, the stakes are higher for broadcast and radio when an account churns than it is for digital broadcast platforms. On average, a churned account for broadcast yields a loss of $7,887 per media deal; for radio it's $5,626; and for digital broadcast, even though it has the highest churn rate, the impact of that churn, on average, costs $3,920.
The findings come from Matrix Solutions' 2018 Ad Spend Churn in America Report, a comprehensive report on the state of the advertising spend churn rates derived from the activity of more than 400,000 active accounts within media ad sales teams from Matrix's global ad sales platform Monarch. The data analyzed media ad deals between July 2016 to June 2018 to determine churn activity across industries and broadcast, digital broadcast and radio platforms.
Half of UK consumers are worried about US companies applying more control over UK media following US takeovers
Today, research from Matrix Solutions, the only global ad sales platform built for media, has revealed half of UK media consumers are worried that US companies moving to the UK will apply more control over its media. Nearly half (48%) are worried that US companies won't understand the UK audience and will create more generic or US-centric content and advertising. This highlights that media companies should factor these perceptions into any plans for the UK market.
Using Connectivity to Advance Ad Tech Stacks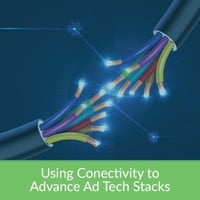 Most of the latest and greatest technology systems are sophisticated by design – offering up a suite of on-demand capabilities at our fingertips. This should come as no surprise, because after all we live in a smart world - from smart phones, to smart TVs, to smart cars, etc. but the real value kicks in when those devices are integrated. For example, Bose recently announced new speakers coming in October 2018 that are fully integrated with Amazon's Alexa voice assistant. Taking the Bose speaker technology and integrating it with that of Amazon's voice assistance exponentially enhances their perceived value, i.e. a result of 1+1=3.
---
Product News

Monarch Media Ad Sales Platform Update
We are excited to announce an improved user interface (UI) in Monarch! The enhanced UI not only helps expedite action, but it delivers a new level of user-friendly intuitiveness, responsiveness, and customizable dashboard views.
Obtain insights quicker and easier with more visualized representation of your data, plus:
Data cards are now responsive – so no matter your screen size everything is in view!

Expand and collapse data cards from within the home screen – giving you more immediate access to your data.

Customize your default start-up view to what information and data cards you want to see first.

A new shortcut to your Sales Outlook.
Sales Success Contest Alert!
Have a Matrix Solutions' Sales Success Story? Perhaps you have uncovered a new approach to mitigate churn, championed a better means to increase revenue, or successfully identified ways to increase time to revenue. If so we want to hear from you! We are kicking off a new quarterly 'Sales Success Contest' – giving users the opportunity to enter their sales success story. One winner will be selected each quarter.
Stay tuned for more details on the Sales Success Contest scoop coming soon and in the meantime cheers to selling smarter, faster, and more efficiently!
---
Summit Update
Media Ad Sales Summit
AGENDA: Get the latest agenda for the 2+ day Media Ad Sales Summit event happening January 23-25, 2019 at the Nobu Hotel in Miami Beach, FL. Click here to receive the special rate for summit attendees.
REGISTRATION: Early bird rate of $699 is only in effect for a few more days (ends October 1, 2018), register today! Registration includes two days of valuable sessions, access to industry leaders, networking with peers, and breakfast and lunch both days, as well as welcome and cocktail receptions happening on the spa terrace overlooking the Atlantic Ocean.
SPEAKERS TO DATE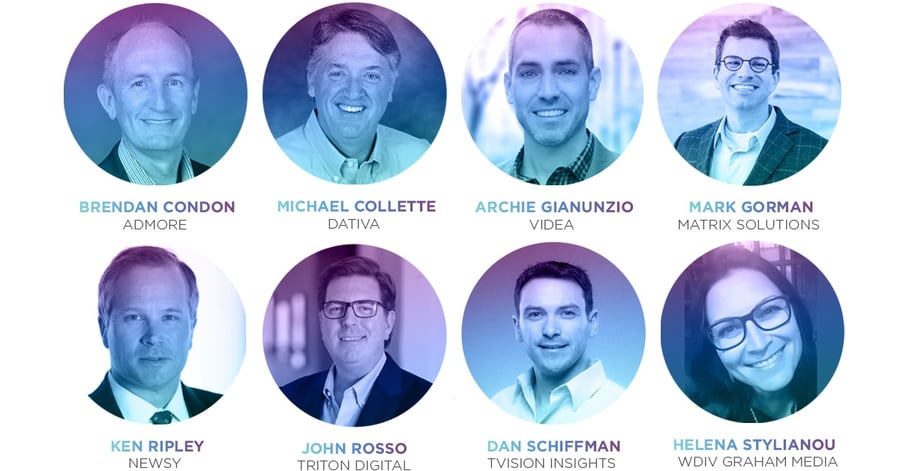 FEATURED SESSION: OTT Video/TV Main"Streaming": Over-the-top TV/video viewing is already a mainstream media activity in the majority of US households, with plenty of growth yet to come. While subscription VOD services like Netflix have driven much of the action, it's clear that ad-supported OTT offerings from incumbent TV networks, digitally native content brands and ad- embracing services like Hulu are poised to attract huge audiences in their own right – and with dynamic IP targeting that gives classic linear TV advertising a run for its money. This panel of front-line experts will discuss what that means for "TV" advertising in the months ahead.

SPONSORS: Special thank you to our sponsor, Videa! And should you be interested in joining us as a sponsor, check out the opportunities here.
If you would like to be kept up-to-date on all Media Ad Sales Summit updates, you can subscribe here.
---
Upcoming Events
NAB New York | New York, NY
October 17-18, 2018
Mark Gorman, our CEO will serve as speaker on the "Measures and Metrics" panel happening Thursday October 18th at 3:15PM. Give us a shout if you want to connect while at the show.
More about the show: NAB Show New York showcases the best in next-generation technology for media and entertainment professionals with conferences, workshops and exhibits focused on television, film, satellite, streaming video, live events, podcasting, advertising, corporate A/V, production and post. Hear from the industry's biggest innovators and meet the game changers who will share their vision and solutions for success in a rapidly evolving digital landscape.
LATAM Advertising & Media Summit | Miami, FL




October 28-30, 2018
While Matrix Solutions' CEO Mark Gorman will be speaking at this event, we are also a sponsor! Festival of Media LatAm 2018 will welcome the world's most influential media minds for three days of awards, conference sessions and networking. More than 1200 delegates including global agency CEOs and 300 of the world's biggest brands will debate the latest trends and insights dominating the Latin American media industry.

Advanced Advertising Summit | New York, NY
November 1, 2018
Don't miss our CEO, Mark Gorman speaking at this event during the Reality-Check Roundtable: Cross-Channel Ad Planning/Buying/Selling 3:20 - 4:00 pm. As video content expands exponentially across an increasing array of distribution environments, advertisers and their agencies continue to struggle with how to reach viewers in a unified and holistic manner that optimizes ad budgets for effectiveness and efficiency across the historically misaligned metrics of "TV" and "digital". In this panel, we discuss how media planning, buying and TV/video ad selling is adapting to the new realities of ad-supported cross-channel video.
Ontario Association of Broadcasters | Toronto, ON
November 8, 2018
Connection 2018, the 9th annual Ontario Association of Broadcasters conference and awards gala will be held at the Marriott Toronto Airport Hotel on Thursday, November 8, 2018. The OAB Conference Committee is busy researching speakers to secure great content for 2018.
Until next time, Happy Selling!