It's the New Year, so of course it's time to post the top 3 media ad sales trends!
Consultative Sales Approach:

Ad sellers will be challenged to be more consultative, able to express an understanding of their clients' business goals and needs, be skilled at selling a variety of products (spot, digital, special projects, audience reach extension) while the competition for their prospects' ad budget is greater than ever before.
Ability to Generate Leads: Generating Leads/Prospects and nurturing them through the sales funnel will be critical.
Smarter Sales Management Technology: Demands from technology vendors will skyrocket; advanced Mobile functionality, more integrations to save time accessing multiple data points, and the ability to create manageable, accurate and actionable data with one solution will be expected.
When projections point to 2016 revenue greater than $146 billion in the media ad sales landscape, you know it's time to make sure your strategies and operations are in check so you can get a piece of the pie. Staying on top of industry trends and making sure your company is positioned to meet the new challenges and demands is essential.
Media sales representatives will need to be equipped with advanced tools and systems that can assist them with not only navigating the vast media landscape, but help them leverage the new growth opportunities that have flourished as a result. For some, this may mean small internal changes to processes, etc. For others, it may mean an overhaul of the existing workflow, i.e. how are sales teams selling, by medium, account, or territory?
The ever-changing industry challenges have resulted in technology vendors continually striving for better, smarter, and faster ways to help sales teams sell. Our media ad sales platform is a great example of wanting to help our customers maximize their sales. It provides comprehensive insights and management tools that help sales teams address all of the ongoing industry challenges, as well as capitalize on new opportunities. It makes sales management, no matter which way your team is selling, more effective. Features, such as alerts, let you know which accounts have additional sales opportunities and/or are potential upsells. The platform, whether accessing on desktop or mobile, also provides comprehensive reporting and visibility throughout the entire sales organization. Lead list management workflows and cross-referencing of historical revenue data with current CRM activities are more examples of how the platform does the critical thinking for the user so they can sell with the assurance of relying on analytics the Matrix system provides.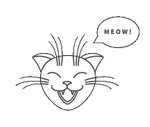 Media ad sales teams need innovative tools that maximize sales and keep them ahead of the next trend – having a sales management platform that can easily help your organization sell more consultatively, generate leads, and track invaluable data is the cat's meow.