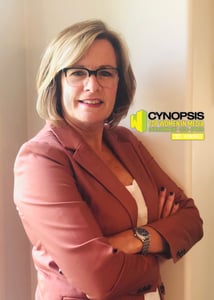 The Matrix Solutions team is proud to congratulate our own very CRO, Brenda Hetrick, for having been chosen as an honoree in the Corporate Visionaries Category for the Cynopsis 2021 Top Women in Media Awards.
Brenda is driven by bringing benefit to the media ad-tech industry and is avidly aware that to drive the industry forward, it takes more than just one company to generate change. She has been a trailblazer in developing new paths for industry leaders to join together to assess the issues faced within the ad-tech industry.
Alongside being a lucrative member of Matrix Solutions for over 10 years, Brenda has created the Matrix Means Media Podcast, and co-founded both the Media Ad Sales Summit Candid Conversation Series and the Matrix Media Ad Sales Council -- all of which bring together industry leaders and insiders to collaborate on thought-provoking topics in order to move the industry forward.
"It takes the whole industry working together through collaboration and sharing of insights to solve the issues holding us as an industry back. Growing the pie for all, as opposed to just my piece of it, is the ultimate goal," said Hetrick. "I am extremely honored to have received this recognition and am looking forward to celebrating this honor with other media industry leaders."
The 2021 Honorees will be celebrated at the Top Women in Media Awards Gala, taking place October 27, 2021 at Tribeca 360° in New York City.