Published on TVNewsCheck.com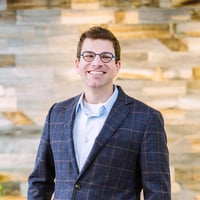 Convergence among technology companies and broadcasters can help broadcasters attain a system of automation that will ease the process of buying and selling linear TV comparable to a digital buy.
By Mark Gorman, CEO, Matrix
How can the traditional broadcast business model advance to increase opportunities, stay competitive and deliver a more automated buy/sell experience? That is a question keeping some media executives awake at night.
The answer? Reduce friction between supply and demand via automated convergence to increase the speed from prospect to cash and attain improved operational efficiency. It seems easy enough, but the challenge is how this goal can be achieved in an industry where antiquated systems are inhibiting growth.
Media ad buyers want the ability to buy linear TV advertising in the same way they do digital for obvious reasons. It's an easier process, they can hyper target, it provides a simpler reconciliation process and greater sense of control and they get both measurement and predictive analytics....