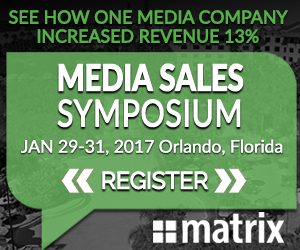 We are just three months away from the very first Media Sales Symposium! To help us countdown the days, we've compiled a list of 4 reasons that have us anxiously anticipating the symposium. Take a look, and then register if you haven't yet!
Two Days of Impactful Sessions - Industry leaders convene for two full days of exclusive discussions focused on the tools and technology that will impact your sales organization and prepare you for the future of media sales.
Unique Networking - There aren't many other places where you can talk with peers and meet with key players in the industry.
Incredible Value - Two days with industry trailblazers, speakers and insights into how you can embrace sales enablement technology to improve revenue. Not to mention catered breakfast and lunches, all for $799.
Florida Sunshine - Just think about January. And then picture Florida. The Symposium kicks off on a Sunday, so do yourself a favor and bookend your trip with some much needed Vitamin D.