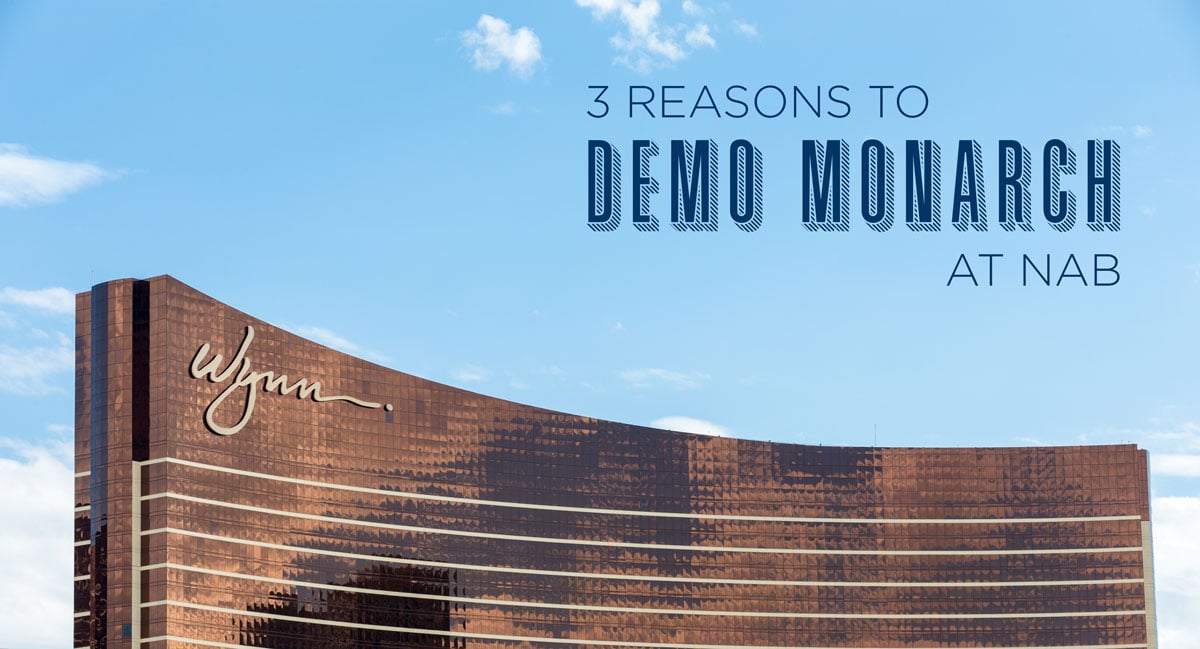 We are just a week away from the NAB Show. A time when over 100,000 people descend upon Las Vegas to show and tell the latest technologies and advancements in all realms of the media industry. And we are no different. At Matrix Solutions, we have been working on a new, global, media ad sales platform that is significantly advancing how media companies sell. Imagine logging into a platform and being able to prospect directly, without forcibly leaving the system or even the office. That is just one of the ways that the new Monarch platform is changing the way we sell. Here are three more reasons to get your Monarch demo at NAB:
Capitalize on Master Data Efficiency with Integrations
Relying on added integrations and robust APIs allows for one master set of data to flow freely throughout the workflow, reducing errors, duplicate records, and the need to rekey information. Introducing data into the workflow early on allows for sales tied to it to be monetized and allows users to gain more comprehensive visibility into their business.
Streamline Productivity with Recommended Actions
Imagine an intuitive easy-to-use system and then take that a step further and add recommended actions. Applying business rules and intelligence, Matrix Monarch sends preemptive alert notifications to users prompting them with suggested next steps. Research has proven that one of the fundamental components to sales success is process. Up until now, that responsibility has solely fallen on the Account Executive, but the platform is doing its part now too to ensure the process fuels a more progressive workflow. In addition to an alert notification received for anything that needs attention, the Monarch dashboard provides a summarized view of real-time data, including key insights and recommended actions.
Monetize Integrated Ad Campaigns with One Platform Across Multiple Platforms
Multi-platform is not a new concept by any stretch, yet where sales (especially digital) are concerned, it can be perceived as somewhat archaic. We all know that for years advertisers have demanded more streamlined advertising buys in the form of one single order or invoice and now are requiring one single integrated media campaign that leverages ads across multiple channels – TV, radio, online, mobile, and social. Matrix Monarch gives users the tools to manage integrated advertising campaigns in a more streamlined fashion, ensuring each ad dollar is maximized.
Media sales are something Matrix has focused on for more than 20 years - our roots and expertise are deep and we take pride in the innovation we deliver. However, what is most significant to us are the partnerships we have forged with our customers and other technology vendors –working together to deliver a more universal and streamlined, best-of-breed solution that advances today's media sales workflow. We invite you to meet with us at the NAB Show to see first-hand how Monarch can help propel your sales organization. Monarch demos will be happening in our suite at the Wynn during NAB. Contact us now to reserve your personalized demo.