Halloween is right around the corner, but what's scary is NOT reading this months' eNews to stay up to date on everything exciting at Matrix! With new updates on our Media Ad Sales Summit, a newly announced Sales Superhero, details on our newest integration with vCreative, an article posted on BroadcastDialogue.com, and more... you won't want to miss out on any of the action. So grab your Pumpkin Spice Latte and keep on reading!
---
In the News
Benefits of the Recent Integration between Matrix and vCreative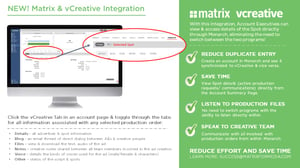 Matrix has recently announced a new API integration with vCreative's radio workflow software. This integration is currently available to their mutual customer base and provides enhanced connectivity that enables users to seamlessly extend their workflow capabilities between Monarch and the vCreative software. This allows users to more effectively capitalize on revenue opportunities, improve their operational efficiency, and achieve an increased ROI. Read the full press release here.

Learn the benefits this new integration will bring by downloading our summarized sheet for more details!
Download the Benefits One Sheet Here>>
Matrix on BroadcastDialogue.com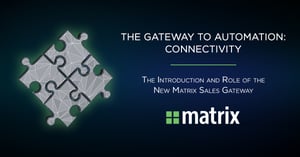 Matrix was recently featured on BroadcastDialogue.com with an article that focused on the topic of Automation and the Introduction of the upcoming Matrix Sales Gateway.
Automation is a Revolutionary Process
Automation has always been a revolutionary process: think hand-written books before the Gutenberg press, horse and carriage before the automobile, washboard and tub before the washing machine, or the atlas before GPS. When it comes to buying and selling advertising, the revolution of automation is no different. A process that was once based on a handshake, took weeks, if not months to execute. That process has since evolved with the dominance of...
Welcome to the Cunningham Broadcast Group!
We are very excited to announce that Matrix has been selected by the Cunningham Broadcasting Corporation to serve as their CRM and revenue reporting technology partner! Welcome to the Matrix Family!

---
In The Market
Matrix is Growing, and Looking to Expand Team!
Find Your Home in Pittsburgh! From developing new integrations with our partners, to expanding our global footprint and soon, launching the Matrix Sales Gateway, it is safe to say these are exciting times here at Matrix as we evolve our technology roadmap and continue to develop for the future.
As Matrix advances, so does our team! We are growing and looking for innovative team members to join us. Check out our open positions here: https://www.matrixformedia.com/company/careers/
Matrix is only a few blocks from both Heinz field and PNC Park and is just across the river from downtown Pittsburgh, a city rich with cultural and educational opportunities and historic sports records. But, did you know that with it's ever growing amount of software, robotics, health care, and financial services companies coming to the area, Pittsburgh has also become one of the top 10 best places to start as a young professional?!
Here at Matrix we work hard to play hard, balancing our fast-paced, challenging yet fun work environment with all that Pittsburgh and the surrounding area has to offer. We embrace diversity, work collaboratively, challenge each other, and grow together and we invite you to apply to be a part of the Matrix team and help us to make media happen!
---
Inside Matrix
The 4th Annual Media Ad Sales Summit Continues to Develop

The Media Ad Sales Summit, happening Jan 22-24, 2020 in Miami Beach, FL, is continuing to develop a high-impact agenda that revolves around sessions and discussions about the most current and relevant topics in the industry today.
AGENDA-AT-A-GLANCE
Media Industry Big Picture

Ad Sales & Buying - Automation & Programmatic

Ad Sales & Buying - Data-Enabled & Targeting

The Creative "Last Mile"

Media Measurement and ROI

Ad Category Spotlight - Automotive

Ad Category Spotlight - Political

Ad Category Spotlight - DTC & Future

Streaming Video/OTT/AVOD

Regulatory Issues/Scenarios

Next-Gen Futures (5G, ATSC 3.0, etc.)

Tech-enabled Negotiations / Automation
SPEAKERS-TO-DATE
We are also continuing to lock in respected industry leaders that will help drive these conversations and spark invaluable networking opportunities.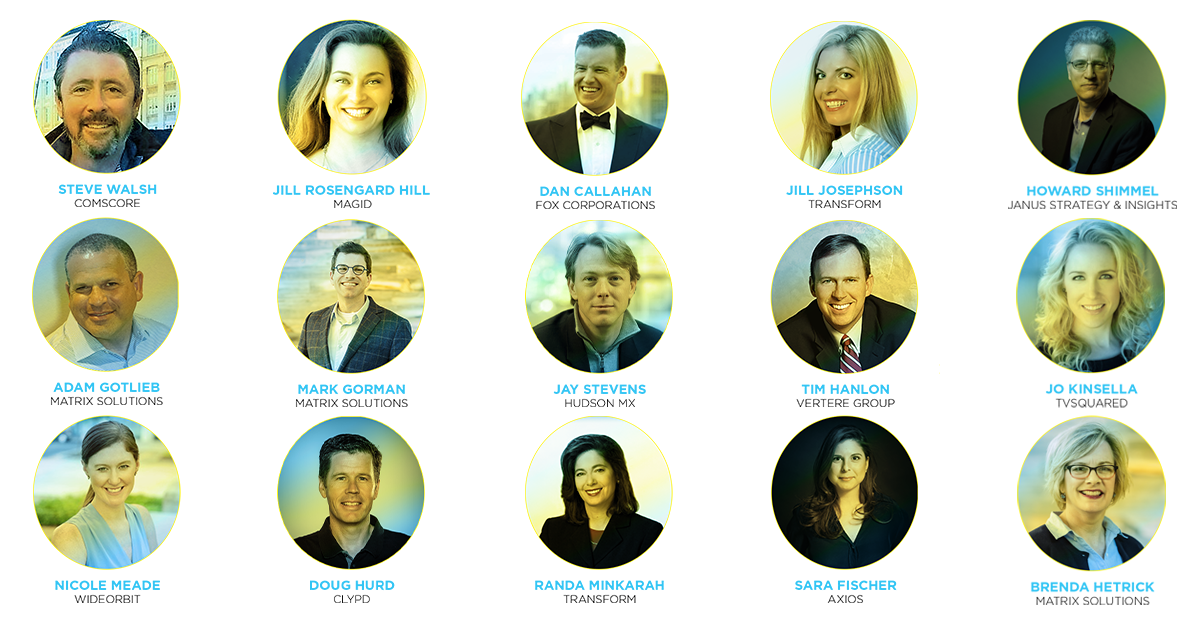 SUMMIT SUMMARY & FAQs
Looking for a quick sum-up of Summit info and the answers to some of the most commonly asked questions about the Summit? Download our Summit one sheet with FAQ's page here!

For more details on the summit visit: matrixformedia.com/summit
---
Product News
Meet our Newest Sales Superhero!!

!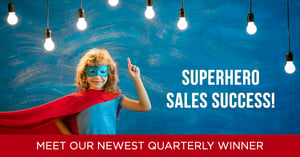 Congratulations to the 2019 Q3 Superhero Sales Success winner...
KARA RIDDLE at KJCT

In addition to earning herself a $250 gift card and her success story featured here and compiled into the Matrix Solutions' playbook, Kara will also get a complimentary registration to the Matrix Solutions' 2020 Annual Media Ad Sales Summit. Here is her winning submission:
Challenge:Meet my daily goal of having 10 valuable conversations per day -or- scheduling 3 new appointments each day.

Solution: By scheduling my activities ahead of time, every day that I come into the office I can pull up my incomplete activities list in Matrix and see who I need to call on each day. This gives me a plan, and helps me be ready at the start of each day with enough prospects to call in order to reach my daily goals. When I see that I have a day with few activities, I can start planning ahead, and scheduling some more activities.

Key Benefits:By using Matrix this way, I don't have to scramble to decide who to call on each day, and I have more productive days. KPI - I have reached my daily goals much more consistently by using Matrix this way. Based on the tracking I have done, I have consistently reached my daily goals on 3 out of 5 days per week on average, when before I was only reaching my daily goals on one or two days per week.
Q4 is now underway and Superhero Sales Success submissions are accepted on a rolling basis. Get yours in today to be entered into the next quarterly drawing for the chance to join Kara at the 2020 Media Ad Sales Summit, have your success story featured front and center, and get a $250 gift card. We are accepting submissions now through December 31, 2019 - and don't forget, you can submit as many as you wish!
---
Upcoming Events
OAB Connection Conference Ι Toronto, ON
November 7, 2019


This annual conference continues to pack sales training, great speakers, panels, presentations, and industry experts all into a one-day conference! Connection 2019 will be the 10th annual conference and awards gala.
Matrix Solutions will be attending this event so make sure to come say hello if you see us!
Forecast is Radio Ink's annual radio industry financial conference. This event gathers radio owners, CFOs, group executives, managers, and Wall Street analysts to discuss conditions and predictions for the coming year. Forecast is the only conference of its kind in radio. Participants will hear about trends and opportunities and be able to meet industry trendsetters.
Matrix Solutions will be attending this event so make sure to say hello if you see us!
The Future of TV Advertising Forum is a global leading event focused on driving innovation in television advertising. This event covers a wide range of issues from brand health, the future of agency business, and structural developments that will impact the entire ad-funded TV and premium video industry. 2018 was a great success and this year is sure to not let anyone down!
Matrix Solutions will be attending this event so make sure to come say hi to us!
Until next time, Happy Selling!