Open Mike by Joe Lampert, as published in TVNewsCheck.
The Media Ad Sales Council calls for an industry task force with representatives from both the buy and sell sides and chaired by a neutral party to align on the rapid advancement of new generation ad tech solutions.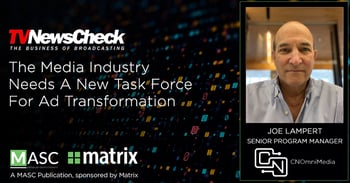 The broadcast media industry (broadly defined as the supply chain for the buying and selling of content, distributed to consumers as video messages) has experienced radical transformation over the past 15 years. Examples of this transformation range from means of distribution (via OTT, streaming and other Internet-delivered approaches to multiple devices), to scheduling of content in a nonlinear, on-demand format, to the introduction of greatly expanded audience measurement and segmentation capabilities.
One area not similarly impacted has been the technology available to both buyers and sellers of broadcast advertising, which could allow them to conduct business in a more frictionless and automated manner, informed by currently available audience data and decisioning tools...