Sponsored Content from Matrix as published on NextTV.com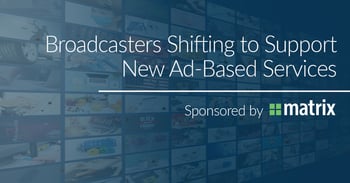 Declining linear TV viewership and increasing use of mobile devices for on-demand content viewing have put pressure on the revenue streams of many broadcasters.
The pandemic has greatly accelerated this long-term trend,
by simultaneously increasing viewer demand while reducing the ability of media companies to produce new content. As audiences shift to viewing media in new ways, advertisers are redeploying their spending to follow.
Success in this evolving market requires a multi-pronged approach to help advertisers better reach their target audiences.